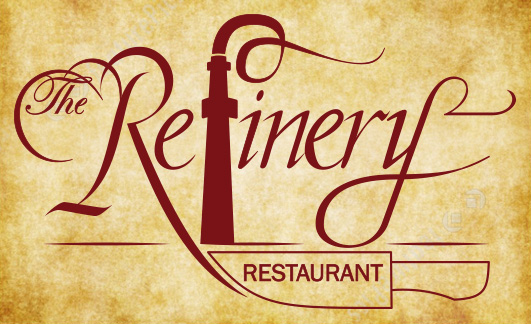 For reservations, call 607-587-3175 or 585-593-6270 ext. 3175.
Fall menu 2023 (PDF)
Specials for Sept. 26 - Oct. 6 (PDF)
Students will be on mini-break Oct. 2 - 3.  Therefore, the Refinery Restaurant will be closed Oct. 3.
The Refinery Restaurant celebrates the region's history while preparing new generations of culinary professionals to feed the appetite of employers looking for highly trained staff and managers. Students learn skills at The Refinery from fine dining to casual fare.
Alfred State students constantly adjust and refine the menu at The Refinery to reflect current trends and the preferences of patrons. Menu selections often include farm-to-table options, seasonal presentations, themed menus, decadent desserts, and healthier options too.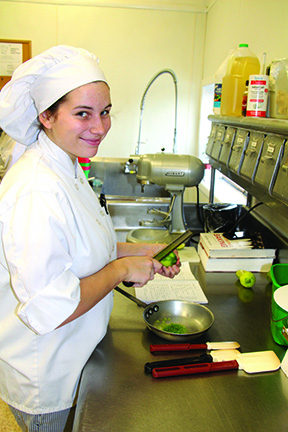 The Refinery Restaurant Location
In 1901 an oil refinery first opened in Wellsville, and under the Sinclair brand, it was once one of the largest in the Pennsylvania oil fields. After regional oil production dwindled and damage from significant fires, the refinery closed in 1958.
In 1966, the refinery facilities were re-purposed for education and training with a founding class of 110 students, 10 faculty members and five programs: automotive service, building construction, drafting, electrical service, and yes, food service training. This refinery campus continues to be a major economic engine for New York by producing the needed workforce for employers.
While the college uses many of the refinery's historic buildings, constant investment is needed for equipment and technology to match the real world of today's industries. Hands-on training for culinary students includes the use of a wide variety of equipment ranging from time-tested wood-fired pizza ovens to new technology used for customer point-of-sale devices.
Special thanks goes to the Educational Foundation of Alfred, Inc. that owns the School of Applied Technology's Wellsville campus and invests in some improvements. You can also invest in the future of our students. Any gratuities are distributed as scholarships. Please contact the Office of Institutional Advancement if you would like to donate in additional ways.