"Alfred State has a personal feel that is perfect to stay on task while studying."
Marcus Branwell
Program Advantages
Our teacher education transfer program prepares you to be able to transfer into a baccalaureate program in adolescent education. The smaller class sizes and attention from professors at Alfred State will help prepare you when you transfer to other schools, with all the strategies needed to become an extraordinary teacher.
Professional Outlook
Employment of high school teachers is projected to grow 6% from 2014 to 2024.
U.S. Bureau of Labor Statistics
607-587-4280
Pioneer Quotes
"I was accepted to several other SUNY schools after being so well prepared to transfer from Alfred State. I will be attending Geneseo for elementary education in the fall!" -Cassie Ingalls, '14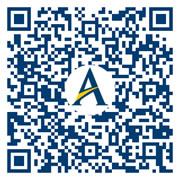 "I like it because I can focus. It was close enough from home but far enough for focus. Alfred State has a personal feel that is perfect to stay on task while studying." -Marcus Branwell
"I chose Alfred State because it's close to home and affordable." -Trevor Claypool, '19