ASC ranked No. 5 in New York for Agricultural Business
2022 US News & World Report
Program Advantages
It's an exciting time to be an agricultural student! One out of every six jobs in the American economy is related to agriculture and food businesses. The curriculum in agricultural business is designed to provide students with the technical and business skills necessary to be successful in our nation's largest industry. Our agricultural technology program offers a concentration in animal science or plant science. Alfred has it's own working farm for hands-on learning and experiences that cannot be replicated. Clubs and activities are endless to provide learning opportunities outside the classroom but still connected to your fellow agriculture classmates.
Professional Outlook
Agriculture is the nation's largest employer with more than 23 million jobs (that's 17% of the civilian workforce) involved in some facet of American agriculture.
National FFA Organization
Contact
Phil Schroeder, PhD
607-587-3983
Pioneer Quotes
"Alfred State was a great stepping stone to my future in agriculture and I can credit the college for helping me be more successful." -Kyle Witowski, '13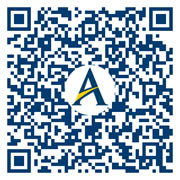 "My experiences in the Agriculture & Veterinary Technology Department were always positive. With the small class sizes it really helped me create strong friendships with those around myself, as well as connections for the future. Being in smaller class sizes, you could always get the attention you needed if you were struggling from a professor or a fellow ag student. I think going to Alfred helped me with my career today because a lot of the professors allowed the classes to be free and open with their own personal ideas and areas we wanted to explore. Taking us on so many field trips helped us get a sense of all the different things you can do with agriculture. I assist manage the largest custom heifer grower in NYS, I feel confident in expressing ideas or opinions because I saw the way other farms were doing things when we visited them in school." -Ryleigh Rowcliffe, '13