Alfred State Graduates Planning to Continue Their Education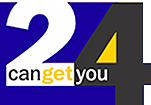 Already enrolled at Alfred State in an associate degree program? Seamlessly continue your education at Alfred State with simple direct enrollment into a corresponding bachelor degree. Login to my.alfredstate.edu to learn more.
Or, click on the school name you're interested in transferring to to see full articulation agreement details for majors listed below.
Having trouble viewing these files?
Download the free Adobe Reader at: http://www.adobe.com/reader
Contact Us
Jason White - Transfer Adviser
Student Records and Financial Services Office
10 Upper College Drive
Alfred, NY 14802
Phone: 607-587-3954
Fax: 607-587-3007
Email: whitejp@alfredstate.edu