Employers - we welcome you to join us via JobLink as your first step in connecting with our students and alumni! Please note JobLink is a Symplicity platform.
[We do not participate with Handshake.]
The best way to connect with our students and alumni is to register in our JobLink.
In JobLink, you can post internships/jobs, register for a career fair, and/or request to do on-campus interviews.
We offer career fairs and on-campus interviewing on both of our campuses; our Applied Technology campus in Wellsville and our main campus in Alfred. Not sure which campus matches your needs? See the list of programs sorted by campus.
Looking for current salary info? Check out the NACE salary calculator (fee-based).
Do you have a paid project or micro-internship that you would like to post? Check out our Alfred State Parker Dewey link!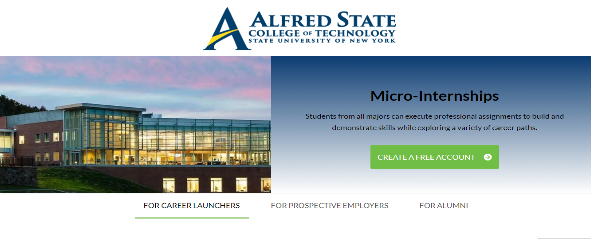 Career Fair