Dress for success
What do you wear to a career fair? To a job interview?
First day on the job?

Suit
Conservative, two-piece suit in solid colors such as black, grey navy. If choosing to wear a skirt, the length should fall above the knee. Shirt: Wear a long sleeve or short sleeve dress shirt under and pair with a tie OR wear a blouse.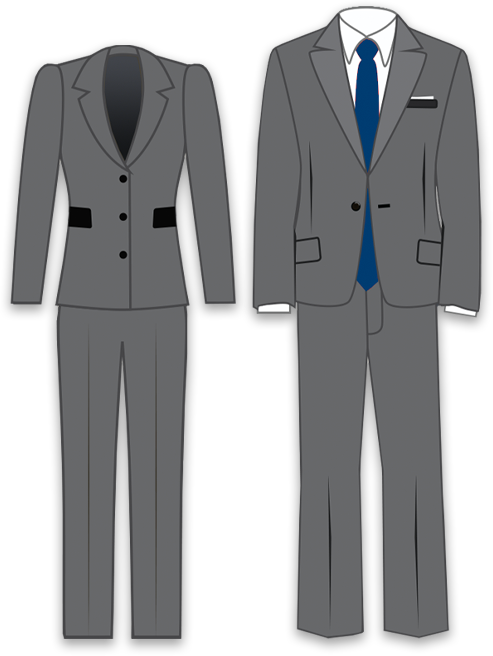 Shoes
Wear polished dress shoes, dark socks, and a belt to match your shoes.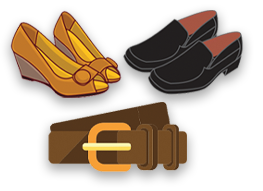 What not to wear
Athletic wear, sweatpants, t-shirts, jeans, sandals/flip flops, see through clothing, low cut clothing, shorts, short skirts.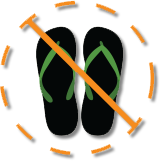 Business Casual
(Check with employer and/or interviewer if appropriate)
Khakis, polo shirt, dress shirt or blouse. Shoes should be dress boots, loafers, or flats.
Other Tips
Wear a minimum amount of jewelry and/or makeup, keep nails trimmed and clean. Stay away from strong smelling soaps, perfumes, colognes, body sprays etc. Hair should be brushed and pulled away from face if possible. If you have body piercings or tattoos check with the company policy on if they are appropriate. If you can't find any information, it might be better to not wear or cover until you can find information about their policy.