If you haven't posted with us yet, or haven't registered with JobLink, you will need to register for an account.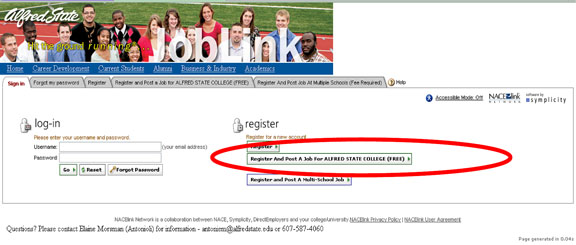 You can post jobs and internships for free if you post for Alfred State only. Simply click on the box that says "Register and Post a Job for ALFRED STATE COLLEGE (FREE)." Your username is always your email address. You can set your password to whatever you like.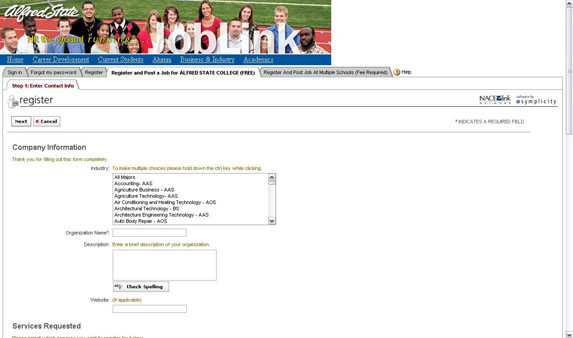 Next, you will complete your company information. Required fields are marked with *.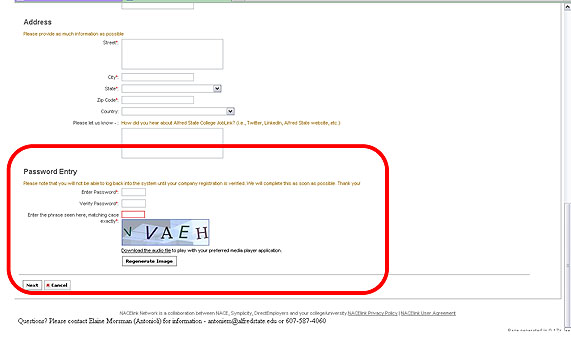 The bottom of this form can sometimes be tricky. Please be sure to type your password exactly the same both times and then enter the random letter exactly as shown (with the correct case) – then submit.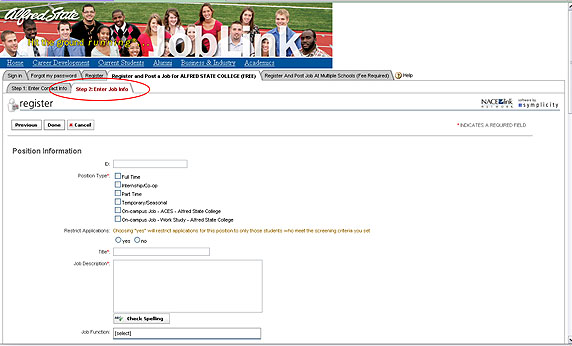 Next, you will have the option to enter your internship/job posting information. You can return and complete that later if you are not prepared to do it at this time. Please note, you will not be able to log into the system until your registration is approved. You will receive an email indicating that it has been approved. We try to do this the same business day but occasionally when we are out of the office it may take up to a few days. Required fields are marked by *. You do not have to enter an ID number in the first field.
Your posting will be available for students/alums to view immediately. Thank you for posting with us!