Team Alfred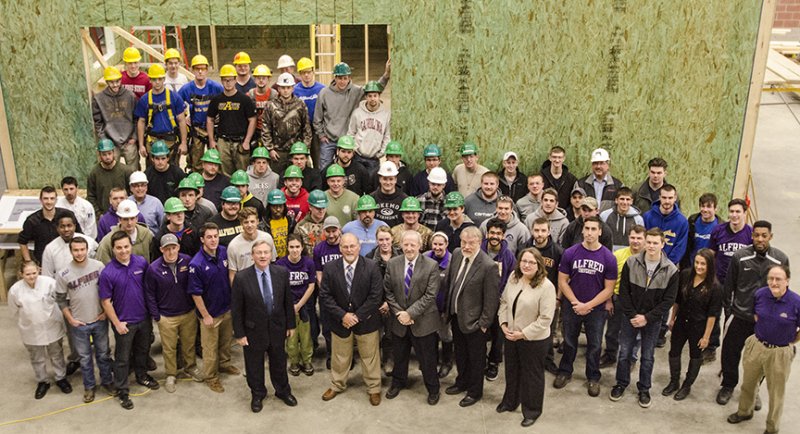 Team Alfred included students from Alfred State and Alfred University. This team officially entered the Solar Decathlon 2015. The event was held in Irvine, CA, in October 2015. There were a total of 29 universities from five countries that formed 17 teams accepted for the 2015 competition, hosted by the United States Department of Energy. The 17 teams began the nearly two-year process of designing and building their competition homes. The competition showcased cutting-edge solar energy and energy-efficiency technologies and solutions, and provided support to the new energy industry.
Design and Construction
The competition home was built on the Wellsville campus of Alfred State and transported to Irvine, CA, for the start of the competition. The Alfred Home was designed to provide flexibility for multiple solar and renewable energy applications. Students were responsible for the full design and responsible for construction of the home in Wellsville. As part of the Solar Decathlon, teams competed in 10 different contests – ranging from architecture and engineering to home appliance performance – while gaining valuable hands-on experience.
Donors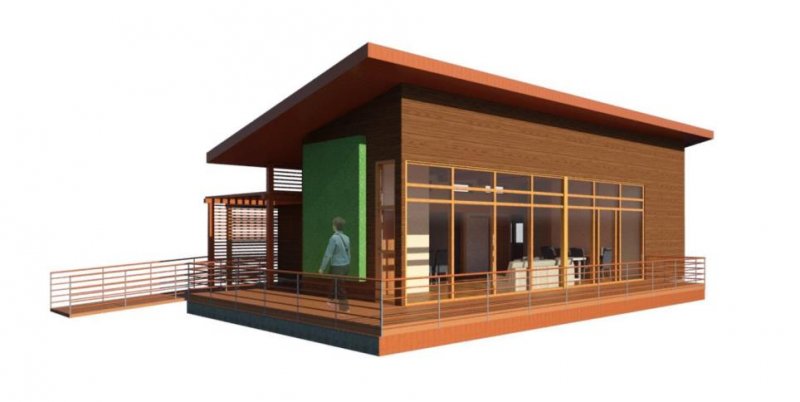 The home includes a combination of traditional wood frame construction with structural insulated panels. A photovoltaic grid-tie system is used to supply the energy and a solar hot water system is used for hot water. All appliances are high-efficiency with construction materials and systems also being selected to minimize energy usage. All donors and sponsors are highlighted in the home.
Thank you to our donors:
LeChase Construction Services

Corning Incorporated
SWBR Architecture, Engineering & Landscape Architecture
Mission Statement
The goal of this design is to effectively construct a modular zero energy home which appeals to middle class families in rural Western New York. The completed home would serve as a laboratory site for the Alfred State and Alfred University students for several disciplines spanning multiple fields of study including engineering, architecture, and construction. By constructing the home for day to day livability, the laboratory experience would afford the students a real world functional example to practice their studies.
For Information
Please contact Dean Craig Clark, PE, at 607-587-3101 or clarkcr@alfredstate.edu, if there are any questions regarding the project or how to assist in the project.
Team NY Alfred Computer-Animated Walkthrough – Solar Decathlon 2015