Gamma Theta Gamma Centennial Celebration, June 17‑18
TG Brothers came together to celebrate 100+2 years being on Alfred State campus! The weekend started with Friday night events at the TG house on Main Street, yard games, and beer tasting took place on Saturday afternoon in the MacKenzie Commons, and the weekend events concluded on Saturday evening with a dinner and celebration program.
The weekend was surrounded with laughter and wonderful conversation filled with memories of time spent on campus and one another. The legacy of the TG brotherhood was supported with $30,000 generated for future scholarships.
Stay tuned and save the date for the Greek Reunion in Alfred during the weekend of Aug. 4 & 5, 2023.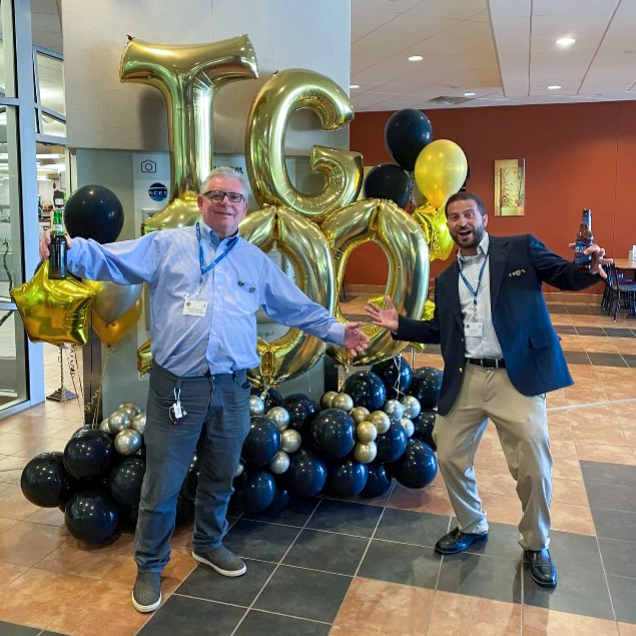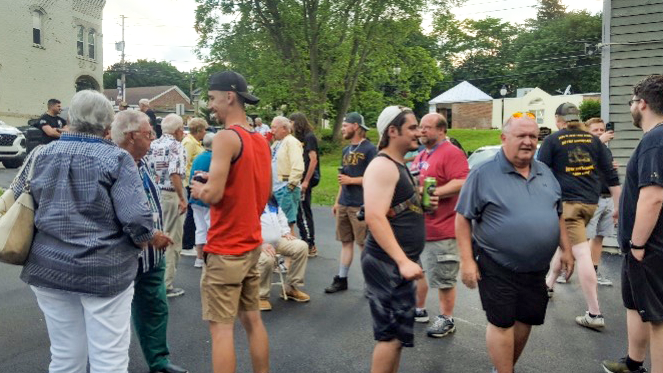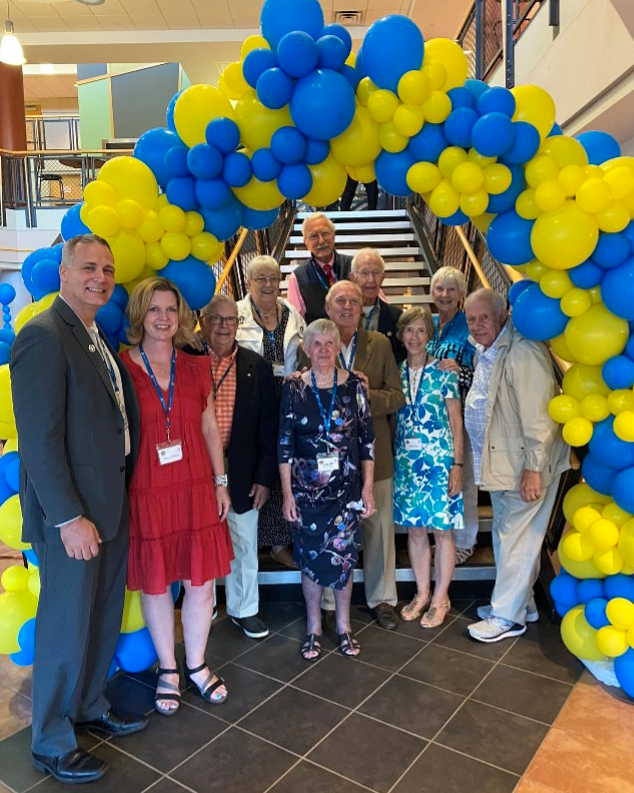 Baseball Reunion, Sept. 10‑11
Baseball alumni joined current baseball players for a weekend full of fun! The weekend started with the alumni taking on the current team. The fun filled game ended in a 5-5 tie. After a tailgate, the baseball alumni in attendance were honored at the halftime of the Alfred State football game vs. University of Rochester. The weekend concluded with a golf tournament at Hornell Country Club.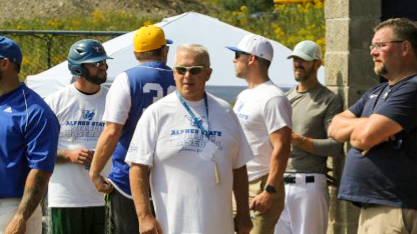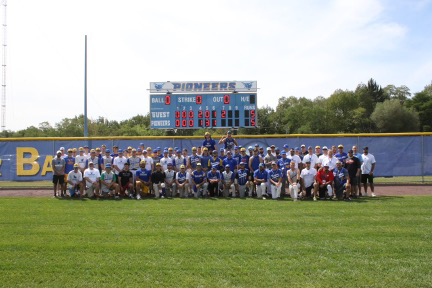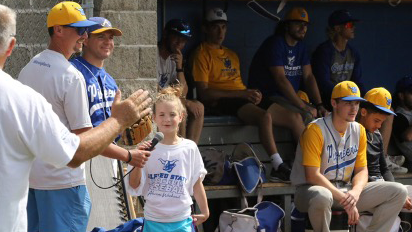 Class of 1978, Alfred State Open Golf Tournament
On Monday, Sept. 12, the 2nd Annual Alfred State Open Golf Tournament, sponsored by the Class of 1978, was held at the Springville Country Club. Seventeen foursomes participated in the event that raised $2,814.76. The money was split 50/50 between the ASC Development Fund and the Class of '78 Endowed Fund.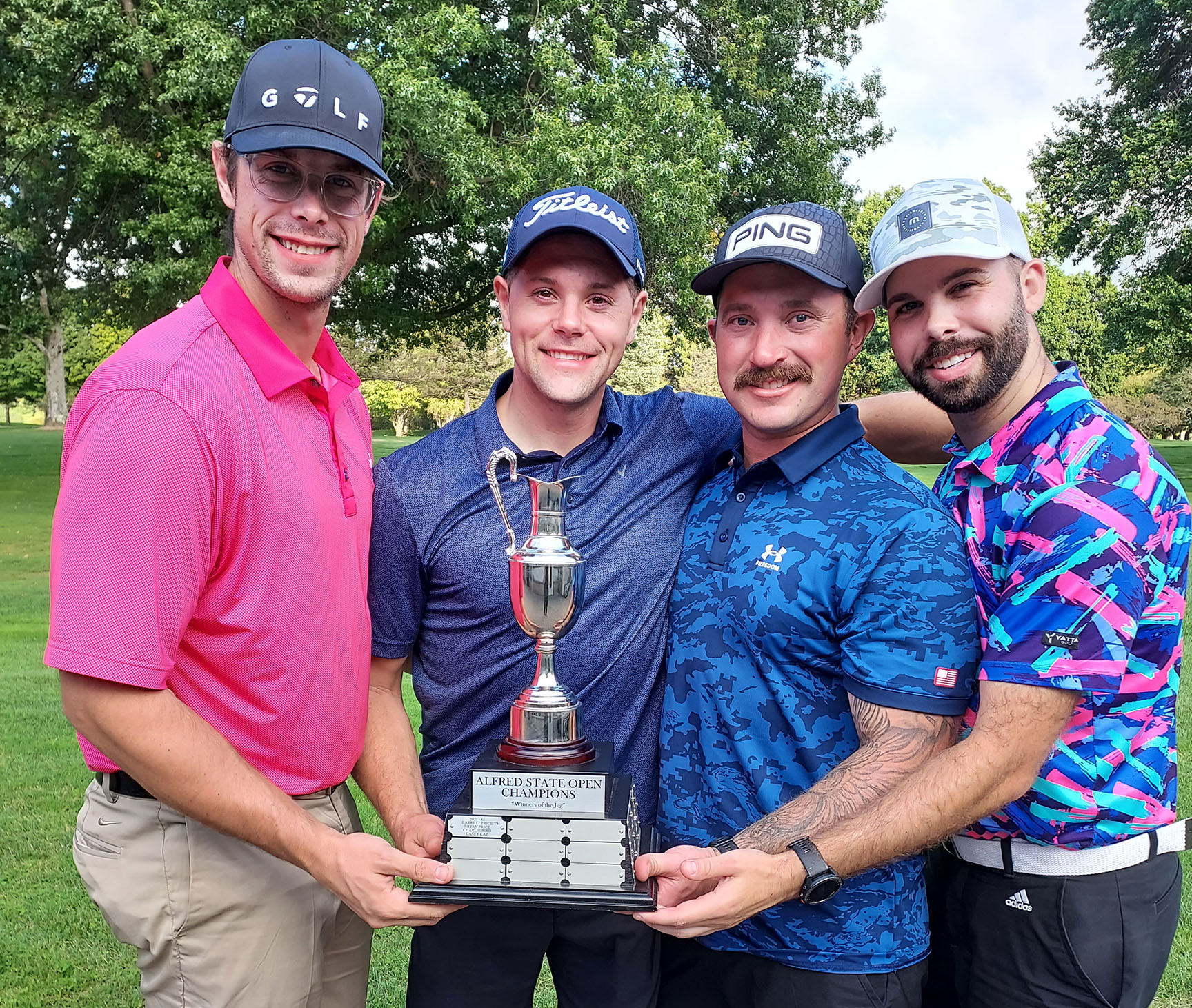 Alumni Choir sings at President Dr. Steven Mauro's Inauguration
Our Alumni Jazz singers performed "Route 66" and "All that Jazz" beautifully at the recent Inauguration of Dr. Steven Mauro. There will be an alumni choir reunion on April 22 at the Lake Lodge that will feature the last alumni choir concert on April 23, 2023.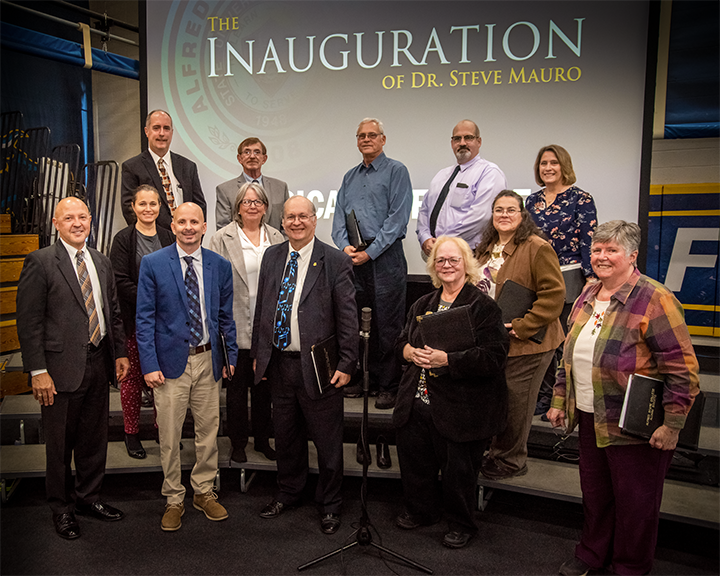 Nominations for Distinguished and Outstanding Young Alumni
Alfred State Alumni Relations has established awards to honor alumni who bring distinction to our alma mater and to themselves through their outstanding personal and professional achievements. We are honored to present these awards to a group of distinguished alumni who have been nominated by you, the alumni, and/or faculty and staff community.
Please take a moment to visit our website for additional information on the two awards. If you wish to nominate someone that is an Alfred State College graduate and deserves to be recognized for their achievements, please submit a letter of nomination to perkinm3@alfredstate.edu.
We have options for our alumni to be involved!
Virtual & In
Person Events
To make sure you are receiving invites to our all of our events, update your record with our alumni office!
Social
Media
To stay up to date on Alfred State information.
Connect with us: