The Center for Equity, Inclusion, and Title IX offers a variety of workshops and training to suit your audience's needs. We are available to come present to your department, your club or your class. We strive to make all of our sessions educational, interactive and meaningful. Below is a list of some of the topics we cover. We are an innovative staff who pride ourselves on being up-to-date with the latest trends and issues surrounding equity, inclusion and Title IX and are happy to work directly with you to create a workshop or training for your group.
Don't Cancel That Class!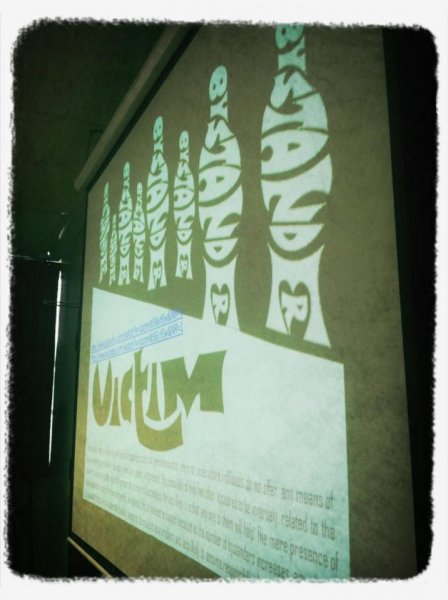 If you find yourself unable to teach your class due to illness, professional development other conflicts—don't cancel that class! Contact us. We can come in and run a 50-90 minute workshop in lieu of cancelling class. We also collaborate with other departments to offer this service. For more details or to set up a workshop, email us at inclusion@alfredstate.edu.
Workshop Topics
Body Image and Leadership
Bullying
Empower Alfred--Bystander Education (student and staff versions)
Media and Mixed Messages
Privilege Walk
Social Justice
Title IX and Consent
Title IX Workshops and Trainings
Various Films and Discussions
What is Leadership?
Who Am I? Identity Exploration and Diversity
Women in Leadership
And more
Resources
Anti-Racist Resources
Books
Articles/ Journals
Videos
Movies/Documentaries
13th | Full Feature | Netflix: Ava DuVernay
Do the Right Thing (based on the death of Michael Stewart)
Freedom Writers Diary (book AND movie about children of color finding their voices in their English class)
Fruitvale Station (story of Oscar Grant, a man who was killed on New Years Eve from police brutality)
If Beale Street Could Talk by James Baldwin (book AND movie about black love in Harlem)
Just Mercy by Bryan Stevenson (movie AND book about lawyer Bryan Stevenson representing Walter McMillian's murder charge to prove his innocence)
Malcolm X on Netflix
Selma (Civil Rights and Selma March)
The Banker (about 2 of the first Black bankers in the US who fought housing segregation)
The Great Debaters (true story of an HBCU that beat Harvard at a debate competition)
The Hate U Give (movie and book by Angie Thomas story about being black in America)
Series
Explained:The Racial Wealth Gap on Netflix (episode in season 1)
Time: The Kalief Browder Story on Netflix (true crime docuseries about the story of a black teenager who was wrongfully imprisoned)
When They See Us on Netflix (central park five)
Who Killed Malcolm X, a docuseries on Netflix
Guides/Packets/Links
If you have a request, or would like to see a specific resource added to our Intercultural Library, please contact us at Inclusion@alfredstate.edu.