Burdick Hall is a traditional corridor-style facility. All rooms open to a hallway and each floor is divided into wings with lounges.
Every residential lifestyle option except "24 and Over Lifestyle" is available in the mid-campus area.
Burdick Hall is near the Central Dining Hall, Pioneer Center, and academic buildings.
Burdick is located across the street from Shults Hall. It is unique in offering coed living in each wing and only first-year students live in this building. This residence hall has large study and recreation lounges. All accommodations in Burdick Hall are double accommodations.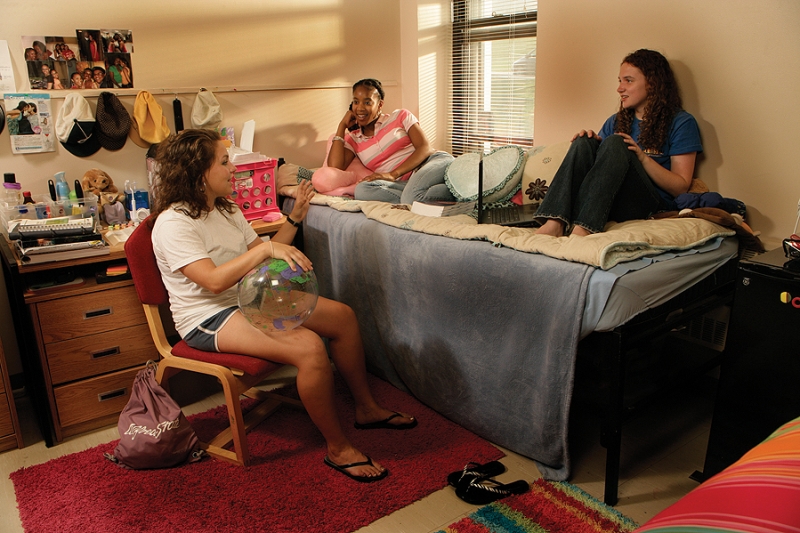 Living Learning Community classes are taught in Burdick Hall. Learn more about this unique learning experience.
Room dimensions are 12'10" X 12'10" and windows are 2'5"W x 5'10"H.