Message from John Anderson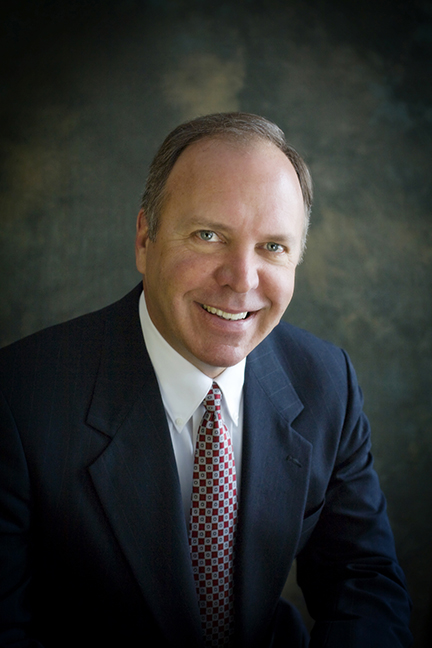 Welcome to Alfred State College and thanks for your interest! I'm eager to tell you more about our college that makes students, staff, faculty, and alumni so very proud.
For 2021, we're honored that US News & World Report places us No. 1 among all State University of New York (SUNY) schools in the Northern Regional Colleges category. When compared to all public colleges in their 11-state Northern Region, we earned a sixth-place ranking.
To understand what makes Alfred State great, you should meet our graduates and ask them how their careers are going.
Every one of our programs includes applied learning, hands-on training, and individual attention to empower students to land a job in their chosen career. For many of our majors, the number of employers making job offers is greater than the number of students graduating with that degree.
New programs continue to be added to prepare students for in-demand jobs including the recent additions of game and interactive design, agricultural automation and robotics, and mechatronics technology.
Alfred State's faculty members have worked in the real world and are extremely knowledgeable in their fields. As evidence of our success, our college has achieved an employment and continuing education rate of 98 percent or higher for the 11th straight year.
We are a "right-sized" college: Big enough with about 80 majors and 3,500+ students. Small enough to be comfortable and personal.
Founded in 1908, our college has two campuses located in the peaceful and beautiful settings of Alfred and Wellsville, NY, offering a small, safe, and friendly environment. The college farm continues to expand with new species, and we have recently added a Black Angus beef herd. On campus you may be amazed to see deer grazing on lawns, or look twice when you notice that this college town only has one traffic light.
Many students note that the rolling hills and unique environment allow them to focus more on studies with fewer distractions. Small class sizes and an 17:1 student-to-faculty ratio offer many advantages for students who want to learn through close interactions with faculty, staff, and their peers.
At Alfred State we proudly call ourselves Pioneers. It not only represents our Southern Tier heritage, but also our drive to achieve greatness.
Pioneers are on the cutting edge of technology, sustainability, and civic engagement, and are always looking to explore new territory and ideas. As a college of technology, we continue to progress and evolve by adding in-demand majors and facilities that allow our students to keep up with the latest industry trends and equipment.
With more than 100 student clubs and organizations, 17 NCAA Division III teams, and numerous intramurals, it's easy to get involved and be a part of things on campus. From Drama Club, to Alfred Hockey, to Greek Life, we're sure to have something that peaks each student's interests.
I thank you for taking the time to visit our website, and I hope you will visit us in person soon.
Sincerely,
Dr. John Anderson
Officer-in-Charge