From food, to residence halls, to campus life, Alfred State College (ASC) is earning high marks from current students in several categories related to student life.
One of the honors is being named to the Best Northeastern Colleges list by Princeton Review. Quotes from students on many of these ranking websites offer applause for all that Alfred State offers.
According to Niche.com, ASC scored well in multiple rankings when compared to all New York public colleges. Niche combines student reviews with rigorous data analysis to allow prospective students and their parents to have a better understanding of what it's like to attend a particular school.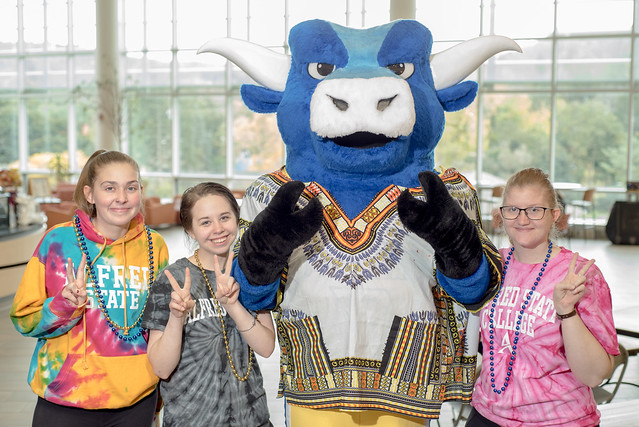 Alfred State's rankings among New York public colleges include:
When students were asked to describe Alfred State on Niche.com:
85 percent said professors are passionate about the topics they teach.
83 percent said professors care about their students' success.
83 percent said the admissions process made them feel like the school cared about them as an applicant.
79 percent agreed that professors are approachable and helpful when needed.
"At Alfred State, we focus on what's best for students in our decision-making. That's what makes it so gratifying to hear that students are eager to praise the college," stated Dr. Greg Sammons, vice president of Student Affairs. "Ranking our student experience as one of the best in the state is a tremendous pat on the back to our entire team of faculty and staff."
When Princeton Review named Alfred State among the Best Northeastern Colleges for the new academic year, ASC joined 224 of the highest-ranking colleges in an 11-state region. Students, who weighed in on academics, the student body, and campus life, said that Alfred State:
Offers small class sizes, which "equate to strong relationships with professors."
Has professors with previous industry experience who are "knowledgeable and their content is always relevant."
Consists of "welcoming, accepting, and friendly people" who also "understand the value of hard work."
Has "many things that students can participate in, whether it is clubs, intramural sports, or community service."
Princeton Review's methodology is based on scores in eight categories including academics, admissions selectivity, financial aid, quality of life, interesting professors, accessibility of professors, fire safety, and green ratings.