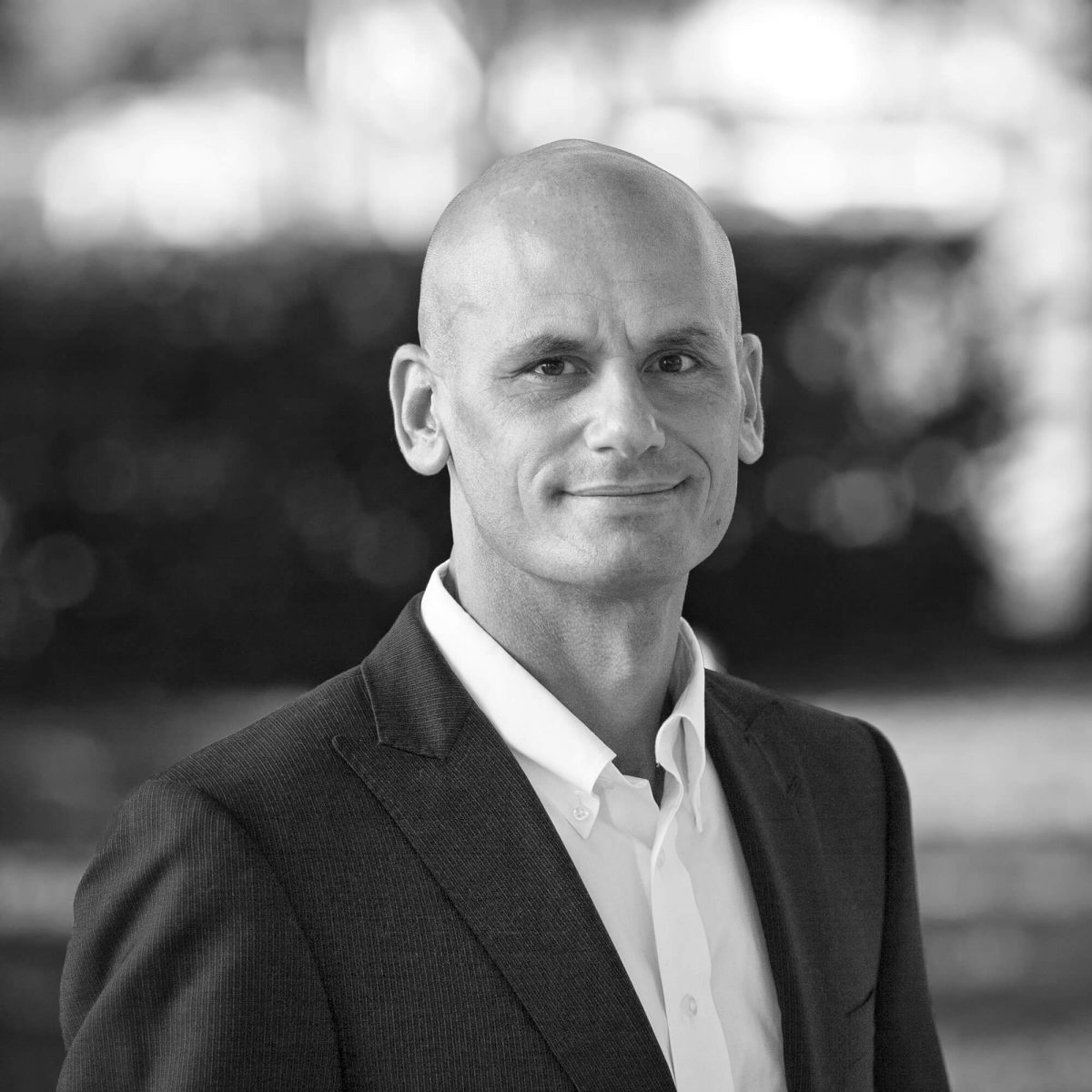 Growing up in the suburbs of Rochester, Jesse Olsovsky, '99, experienced snowstorms growing up but a move to Florida after graduating from Alfred State College has him adjusting to the aftereffects of tropical storms.
Olsovsky lives in Bonita Springs with his wife Shanna and their two children and owns a general construction company. When Hurricane Ian hit his area in September, he helped his neighbors stay safe in his home and was key to starting the rebuilding process in his neighborhood after the storm.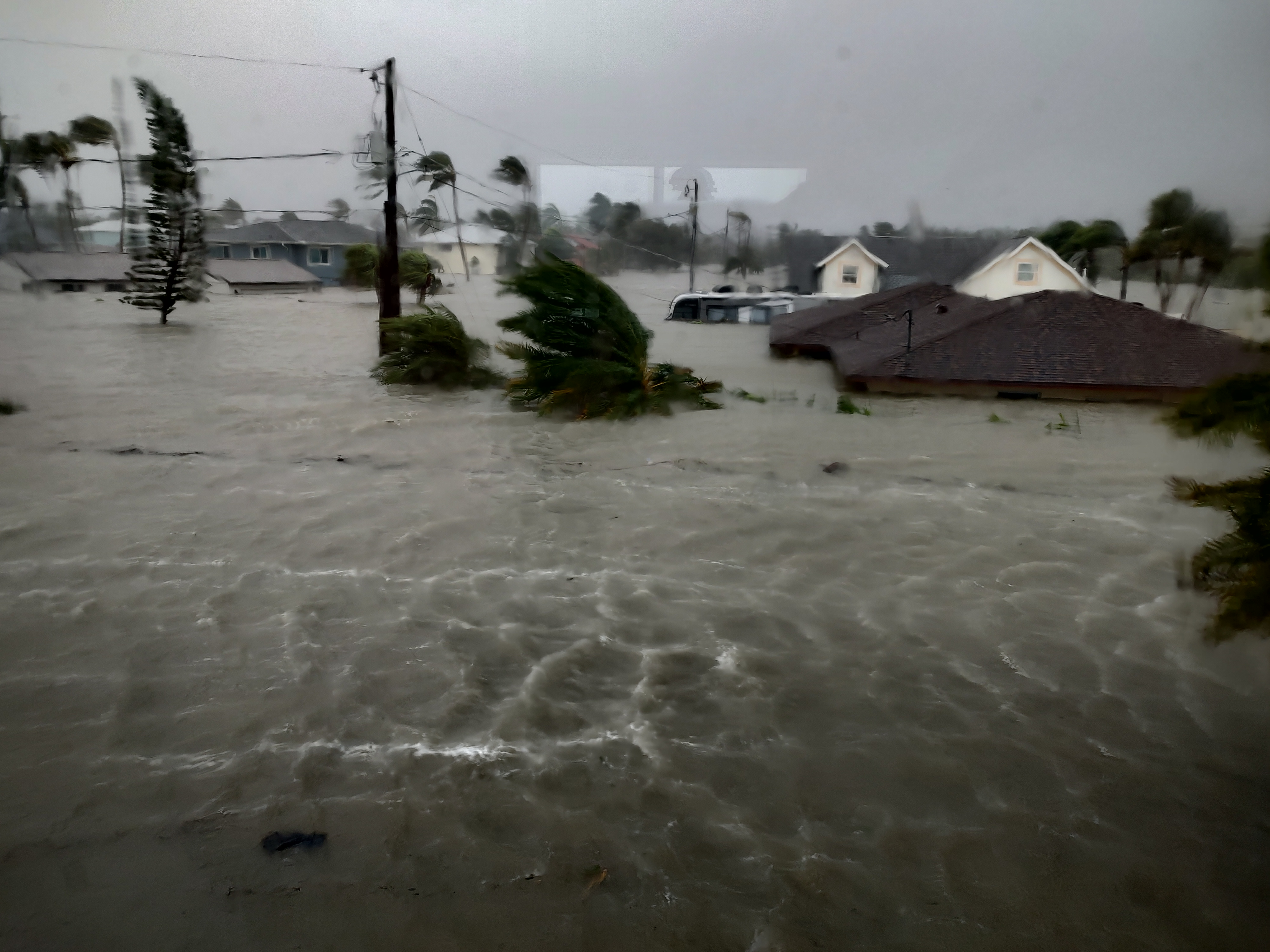 The Olsovsky family live in a newer multi-story home that is elevated compared to many of the older homes in the neighborhood. As the storm surge reached 13-feet, many of his neighbors lived with his family until they could find other places to live after the storm.
"The day after the storm started the cleanup process. It's hard to express the extent of the damages, but there wasn't a single home in our area that was not affected by these waters."
Cleanup started slow, but the Olsovsky family did all they could to get the process started. "The news was broadcasting that our area was not accessible, so no volunteers came to help for a couple days. When we heard that, my wife contacted a half dozen local churches, youth groups, and other organizations that we have been a part of to spread the word of the needs for our area. Immediately thereafter, our neighborhood was swarming with 50-100 people every day helping everyone to pull literally everything out of every house. We spent a lot of our day directing this volunteer labor to any neighbors who needed it."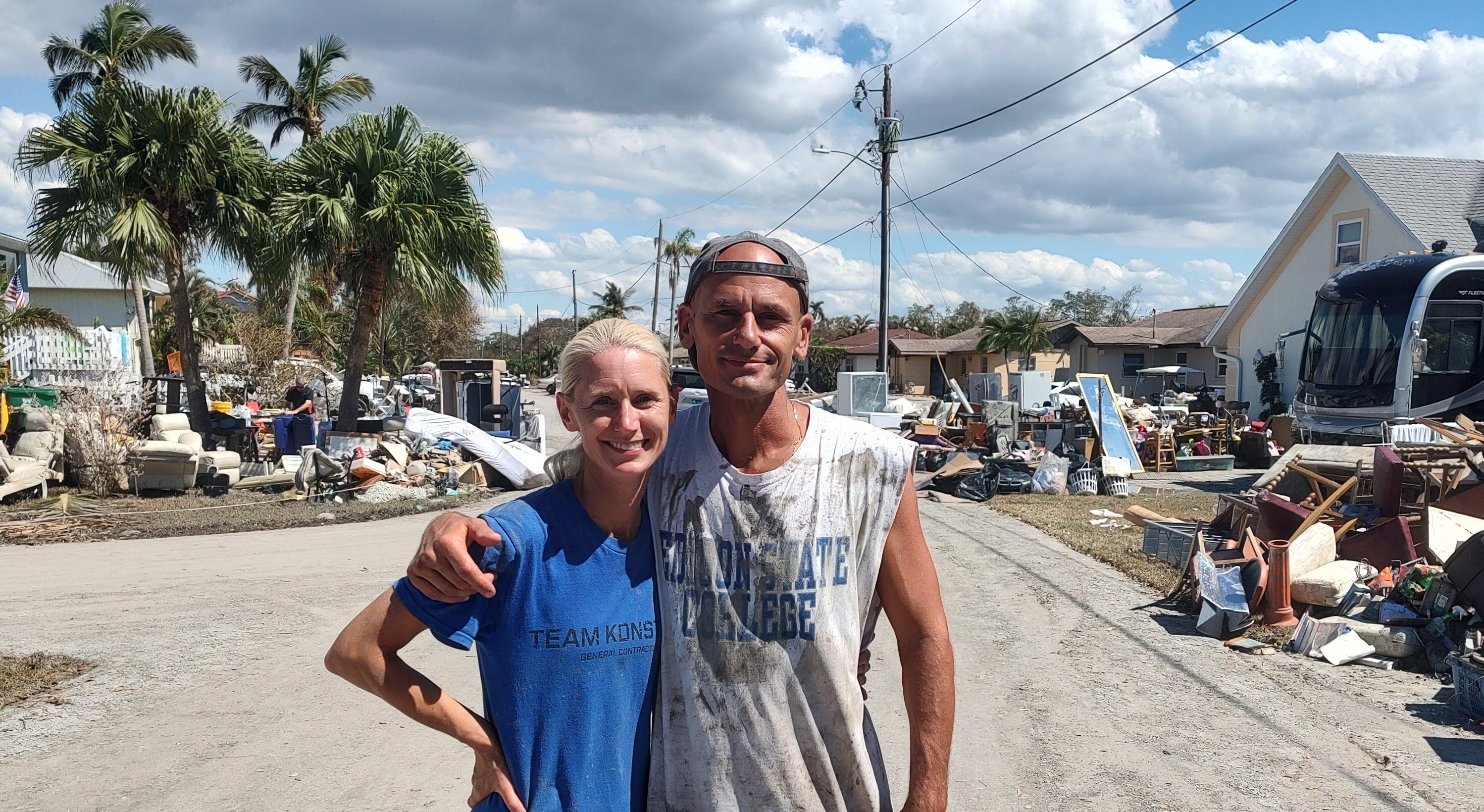 Every house affected by the flooding had to be gutted (drywall, insulation, electrical wires removed) to help with the drying and cleanup process. Every house had a layer of mud throughout coating everything.
"A lot of our neighbors are a bit older, so getting groups of younger labor to help was crucial to expediting the process where time is of the essence."
Now, as Paul Harvey would say, here is the rest of the story, or the part when speaking with Olsovsky that he did not mention.
During Hurricane Ian, one of the families' neighbors, Tracy O'Leary, failed to escape successfully. Stranded in her home with the flood waters rising and complete darkness coming, O'Leary noticed a 99 cent battery operated candle bobbing in the water. The candle slowly floated close enough to her that she was able to grab it and start waving it.
From the second floor of his home, Olsovsky saw the light, and after Shanna confirmed that she saw it as well, they set out to rescue their neighbor. Jesse and Shanna swam to her house and brought Tracy and her dog to their house and to safety (read the full New York Post article about the rescue).
Olsovsky's life path might have been different without his connection to his Alfred State advisor and Dean Emeritus Doug Barber. Barber convinced him to take a chance on the new bachelor's degree in construction management.
Olsovsky came to Alfred State looking to pursue a career in architecture and after attaining his associate degree he moved on to pursue a bachelor's degree at another university. He did not enjoy his transfer experiences and reached back out to Barber, and was convinced to join the first graduating class of construction management students.
"I really loved my schooling at Alfred State. I enjoyed my years in the architecture program, but looking back, it was more the construction aspect of architecture that I enjoyed. My schooling in construction management is what really made me successful."
Before graduating from Alfred, Olsovsky was offered three full-time jobs, two in the Rochester area and the third in Naples, FL. He relocated to Florida and became a project manager building assisted living facilities across the state. After earning his Florida Class A General Contractor license, he moved on to a larger Naples-based company and then on to a management position with a Ft. Myers based company. After over twenty years in the industry, he decided to start his own company.
The cleanup from Ian is slow and continues today. The debris is being picked up as quickly as possible but there are still piles throughout the neighborhood.
Olsovsky has been Pioneer strong and fueled by his love for his neighborhood.