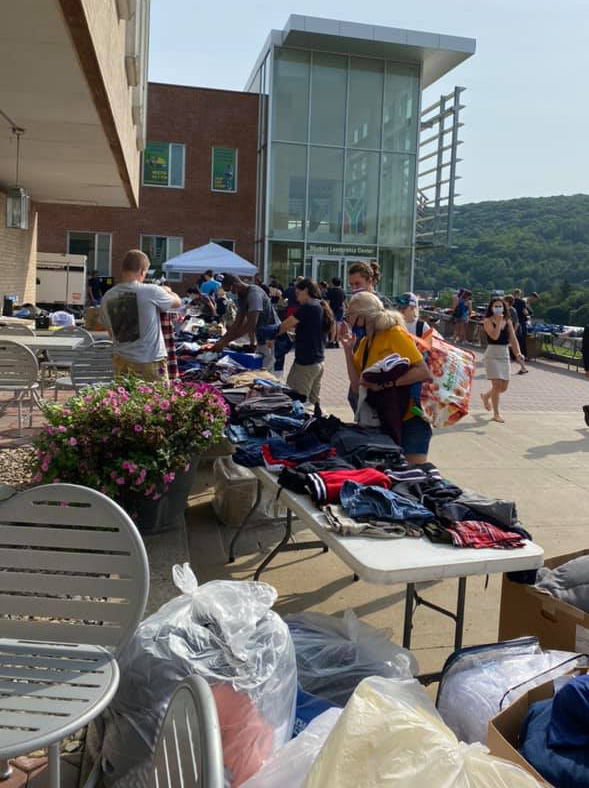 The first day of classes for Alfred State College (ASC) is August 30 but the week leading up to this is known on campus as a "Week of Welcome."
"I'm incredibly excited about what the school year will bring and I'm excited to see where these students go from here," said Cody Herman, director of student activities. "Everything we're doing this semester is incredibly intentional. Last year, COVID-19 for all intents and purposes eliminated our ability to connect person to person."
While campus safety is kept a high priority by using masks indoors and reminding everyone about the value of social distancing, Herman sees a renewed energy among students as everyone is enjoying life as it returns closer to normal. The incoming student class has an 80 percent rate of full vaccinations and SUNY is mandating all students to be vaccinated by September 27.
"Students are incredibly excited to be back out and interacting with each other. We've had higher attendance at all of our events in a long, long time. We had hundreds attending the stand-up comedy show and dodgeball," according to Herman. He estimates that most of the new student class attended the activity fair, where clubs and organizations are recruiting new members. It was a great time for new students to enjoy the sunshine and time together on the campus lawn.
Herman said, "we decided we're going to be very intentional with the way we're promoting things this year. Very intentional about building connections, building back so that we can all enjoy what it means to be a pioneer again."
See this year's incoming class enjoying campus: youtu.be/5NQUbC6Uwcw