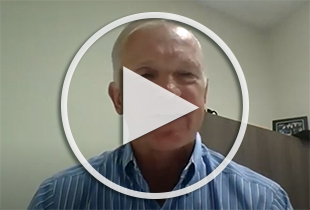 From the very first class he ever took at Alfred State College (ASC) – circuit analysis 1 – Major Gift Donor Reuben Zielinski felt like he was on the path to something special.
As it turns out, he was right. 
Today, Zielinski is the president of Redux, a company that he co-founded in 2013. Redux, according to its website, "uses a patented technique to remove moisture from personal electronic devices with a vacuum drying process that reduces the evaporating point of water so that all moisture is removed quickly, completely, and at a safe temperature." So far, nearly 2.2 million customers have prepaid subscriptions to Redux drying services to protect their devices and data against water damage.
Now with a successful company of his own, Zielinski has decided to give back to the college where it all started by making a gift to Alfred State's Major Gifts Campaign. ASC launched this major fundraising effort in September to raise $8 million for athletics, new programs, scholarships, technology, and the greatest needs of the college. The campaign has currently raised over $5.4 million in donations and pledges thanks to the generosity of donors such as Reuben Zielinski.
Looking back, Zielinski knew right from the beginning that Alfred State was putting him in a position to be successful.
"When I got on campus, it was a serious academic study that I knew was going to be a springboard to bigger and better things for me," he said.
Alfred State certainly did provide Zielinski with the springboard he needed to begin launching a successful career. After graduating from Alfred State's electrical engineering technology program in 1982, he enrolled at the Rochester Institute of Technology, graduating from there in 1985 with a degree in electrical engineering. He later earned his Executive Master of Business Administration degree from RIT in 1996.
According to the Redux website, President Zielinski currently "leads Redux's growth and expansion strategies, as well as new technology development. Throughout his career, Reuben has served as a vice president and general manager in the pharmaceutical and healthcare industries, as well as director of research, development, and engineering for a leading hearing aid manufacturer." 
For more information on Alfred State's Major Gifts Campaign, contact Major Gifts Officer Jay Wilder at 607-587-3978 or at wilderjj@alfredstate.edu, or reach out to Director of Development Jason Sciotti at 607-587-3936 or at sciottjm@alfredstate.edu.