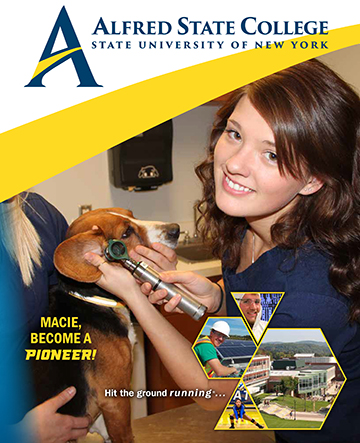 Alfred State College (ASC) was recently honored with a Judges' Citation for its entry in the "Cover" category in the 2020 SUNYCUAD Awards for Excellence.
The SUNYCUAD Awards recognize the very best efforts of the many talented and creative professionals throughout the SUNY system. This year, judges reviewed 252 individual submissions from 43 institutions across 29 categories, with 72 pieces chosen for either a "Best of Category" or "Judges' Citation Award."
Alfred State was awarded for its 2019 variable data Viewbook cover. The Viewbook is a marketing and communications piece that is sent to prospective students, containing photos of students and campus life, and such information as Open House dates, tuition costs and fees, and a current student profile.