As a result of Alfred State College's hands-on, career-driven approach to education, many of the school's graduates are ready not only to complete their degree, but also to start their career.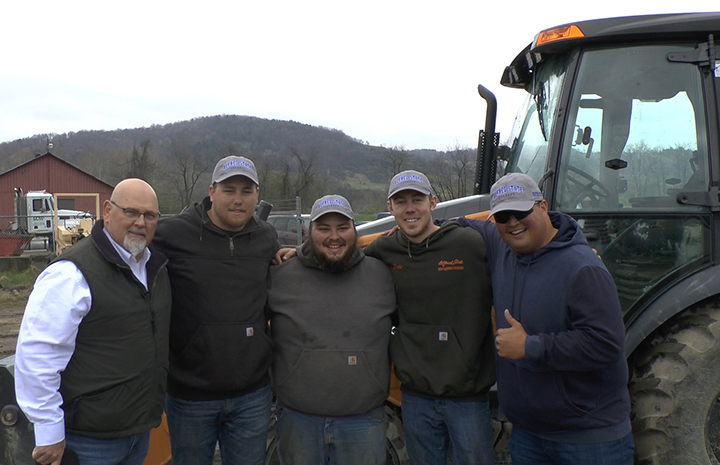 Hundreds of Pioneers each year have jobs in their respective fields already lined up even before they graduate. The high level of preparedness among grads to either begin a job or further their education is a big reason why Alfred State continues to have a 99 percent employment and continuing education rate every year.
As a way to recognize its many job-ready graduates earlier this month, Alfred State distributed hats that featured the words "Alfred State got me a job" to seniors. Dr. Skip Sullivan, president, personally handed out hats to several upcoming grads who were identified as having jobs waiting for them even before graduation.
"We're proud of you," Sullivan told one of the groups of seniors that he met with on the Wellsville campus. "We hope the skills you received here are something that will serve you well throughout your lifetime. Always be proud of Alfred State."
Students enthusiastically accepted the hats and acknowledged that Alfred State helped prepare them for the workforce. Nicholas Wilder, a 2019 construction management graduate from Eden, noted that getting plenty of hands-on, real-world experience in his major was important.
"I think the school did a great job of preparing us to get full-time jobs," said Wilder, who will be working for Buffalo Construction Consultants.
When Sullivan asked if she was well prepared to go to work, Emma Mclymond, a 2019 nursing grad from Williamson, who will be employed at Highland Hospital, replied, "Yes I am. I would say the nursing program prepared me very well."