Throughout the month of April, Alfred State's Hinkle Memorial Library will be hosting "It's Out There," an exhibit of photographs that highlight the true beauty of nature and "what lies outside one's door."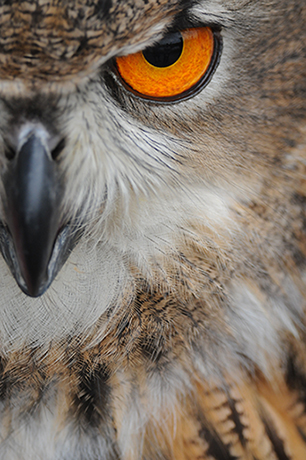 According to the photographer, Kyle Reynolds, "It's Out There" includes a sampling of the wide-ranging subjects he has photographed over the past decade. Subjects include local shelter dogs, wildlife, plant life, and photography captured while trail running.
"I've learned that I often don't even know what I am missing," Reynolds said. "I go out and decide to explore and am amazed at what I didn't even realize I was missing out on. Adventures near and far open my eyes to new things. From mountain peaks, to my own back yard, my photography shows people what is out there so they can be inspired to go see it and experience it for themselves. I am portraying the simple joy of what lies outside one's door."
Reynolds noted that he has been creating photography for 19 years, and that his interest began with photographing wildlife.
"As the years have gone by, my photographic interests have expanded," he said. "I have photographed wildlife, domestic animals, scenic areas, flowers, people, events, and sports."
Reynolds has exhibited his artwork in galleries, published his work in magazines, shot portrait sessions, worked with community organizations to photograph events, and volunteered his skills at the local animal shelter.
"I am always looking for new and exciting ways to work with photography," he said. "In recent years, I have done a lot of photography around running. This year, I am working with the Tyoga Running Club in Tioga, PA, to create a photography project where I run their 100-mile race, The Pine Creek Challenge, which runs along the valley of the Pennsylvania Grand Canyon in the Wellsboro, PA, region, and document my experience."
The "It's Out There" exhibit is now open for viewing during normal library hours.