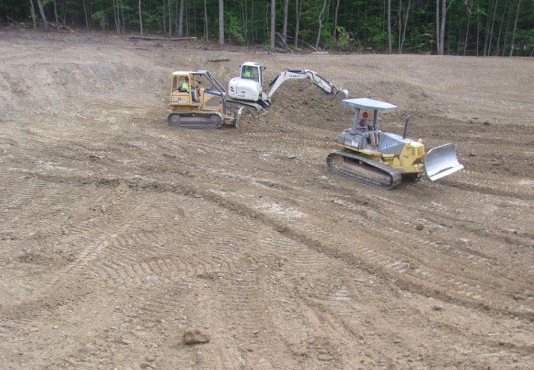 Students in the heavy equipment operations program have been working on a project that gives back to those who have given so much for their country.
Specifically, the students have been clearing land and excavating a pond for the Allegany County Vietnam Veterans Organization in Alma. According to Building Trades Department Chair Jack Jones, the three-week project has allowed students to serve local military veterans, while fulfilling their operating time requirements on the bulldozer and excavator for their curriculum.
"The Alfred State Building Trades Department is honored to give back to an organization made up of members who have served our nation with such honor and valor and whose mission is to advocate for the rights and respect of America's veterans," Jones said.
The veterans organization maintains 110 acres of woodland as a retreat and recreation sanctuary for military veterans. It has also partnered with the Bath Veterans Affairs (VA) Medical Center to offer their services to VA patients.
Furthermore, the organization is also participating in the Homeless Collaboration Project, working with homeless service providers in a seven-county area to provide opportunities and activities for those who have served in combat.