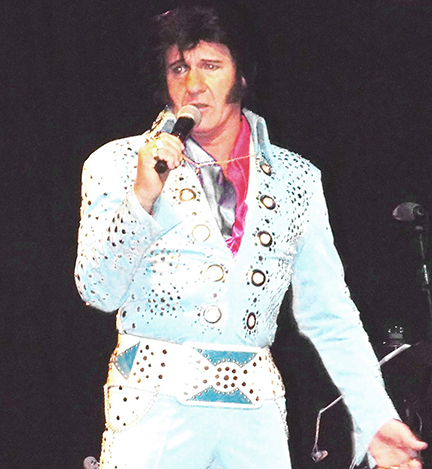 Students come to college expecting to develop skills and discover talents as they explore many new areas. During Opening Remarks for Alfred State's fall semester, President Dr. Skip Sullivan encouraged all faculty and staff to recognize how the development of their own talents enriched their lives.
"I think we as a college have a job to do in regards to uncovering talents," Sullivan said. "We need to be about the business of uncovering talents in our students. When someone has discovered a talent, it gives them a confidence in life."
To illustrate his point, Sullivan introduced dozens of faculty and staff members with a wide variety of talents including: writing, drawing, athletics, quilting, and even barrel racing. Several singers, musicians, and performers took to the stage and surprised many colleagues with their talents.
"There are superstars and rock stars walking our halls," Sullivan added. "Even if it is merely a hobby, these talents are an inspiration. College is a perfect setting for exploring talents and their discovery helps mold character."
Additional examples of the talented staff included project manager Jon Nickerson who has appeared as Santa on national television, and bus driver Dave Weaver who is a professional Elvis impersonator. International student services coordinator Cyan Corwine created a puppetry video for the event to illustrate how students develop during their college years to become greater than the sum of their parts.