Alfred State President Dr. Skip Sullivan recently presented five faculty and staff members with the college's Pioneer Award.
Recognized at the college's employee recognition banquet were: Garth Grantier, Jeffrey Wilcox, Kent Johnson, Danielle Green, and Larry Fox. Each received a certificate and a monetary gift.
The Pioneer Award acknowledges those who have demonstrated commitment and dedication to the college mission and goals, have made contributions that have had meaning and measurable positive impact on college operations, are seen as positive role models and show creativity and initiative, and have shown a consistent level of exceptional performance throughout their employment.
​Grantier, academic advisor in the Student Success Center, has had a very positive impact on the college, and especially the students from Educational Opportunity Program. These students generally need guidance to help navigate the college transition. Grantier helps guide, provide advice, and supports the students academically.
With his help, these students are becoming great learners and leaders, which is of great benefit to the college. In addition, Grantier is a member of the Faculty Senate, Pathways Leadership Team, Placement Test Committee, CDR committee, and the Summer Prep Academy Committee.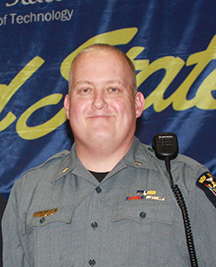 Wilcox, a lieutenant in the University Police Department, has performed every function of the department, from clerical duties to executive and administrative duties. He has also invested countless hours into the successful reaccreditation of the University Police Department.
Wilcox has also trained hundreds in the use of Naloxone, a life-saving drug that counteracts opiates in a person's system. The department even has documented cases in which individuals who have received this training from Wilcox have saved lives. As a member of the Commissioner's Training Team, he has traveled across the state providing "Fair and Impartial Policing" training to others.
As chair of the Automotive Department, Johnson enthusiastically describes the merits of an Alfred State education to parents and hopeful students at Open House events, while recruiting at high schools, recruiting industry support for the department, and serving as a member of the advisory board.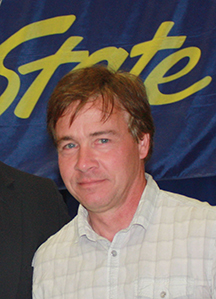 Since taking over chair responsibilities, one of his goals is to make the Automotive Department nationally recognized. The first attempt at this recognition was entering the Green Grand Prix held at Watkins Glen International Speedway. Another event that Johnson has supported was attempting to set a speed record for a one-liter vehicle at the Bonneville Salt Flats in Utah. With Johnson's support, Alfred State has also participated in the ELK Charity Challenge, Fireball Run Adventure Rally, and the college's latest adventure, the Great Race.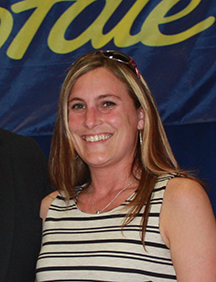 Green, an assistant professor and chair of the Business Department, consistently takes the time to mentor new faculty, advise students, and assist in the development and production of assessment and five-year reviews for every curriculum in the department. Since Green became chair of the Business Department, the two-year program applications and acceptances have increased by more than 10 percent and the four-year program applications and acceptances are up more than 25 percent.
Green is responsible for Alfred State's current status as an institutional member of the International Assembly for Collegiate Business Education (IACBE) and she is currently leading the team that is pursuing full IACBE accreditation for all eight primary business programs at Alfred State. She was also one of the original pioneers for online education and advocates for a Center for Online Learning, and oversees Operation Gratitude, an annual event that raises clothes, money, and more for soldiers overseas.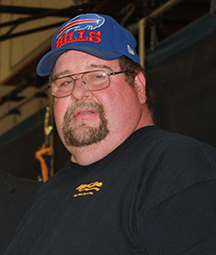 Fox began his 36-year career working as a cleaner for the custodial crew. His hard work and dependability paid off, as he has been granted multiple promotions to grounds supervisor and ultimately, the college's locksmith. He has the knowledge to work in just about every position in Facilities Services, and because of his positive, can-do attitude and his leadership qualities, he is the back-up to the maintenance supervisor as needed.
Fox is always willing to lend a hand whether it be shoveling snow or helping an employee find their lost keys. He is also always willing to do whatever it takes to support the students, dropping whatever he is working on to help them in their rooms, or coming in on weekends to fix doors, windows, and work on other miscellaneous projects.
Recipients are nominated by their peers and selected by the Reward and Recognition Committee.