With nearly a hundred courses available online, Alfred State's summer session offers everything from the history of western civilization to a class for leaders of the future. Online classes begin on May 22, June 12, or June 26 and some include concentrated studies for completion as fast as three weeks.
"Some of our new courses this summer include healthcare ethics and organizational behavior," said Wendy Dresser-Recktenwald, senior director of Human Resources and the Center for Continuing Education and Training at Alfred State. "Not only do we have a wide variety of courses, but we also serve a diverse audience including college students wanting to knockout a course early to gain extra credits during the break, and those who want to concentrate on a certain class over the summer to boost their GPA."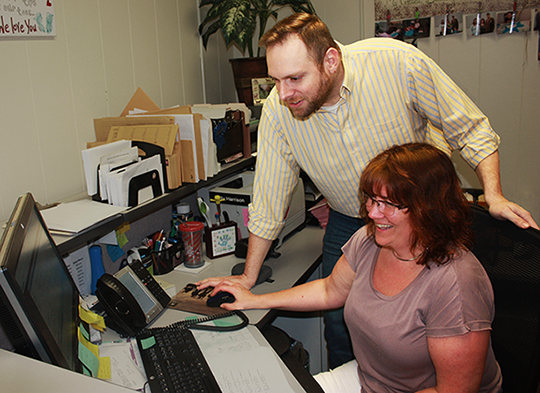 The same experienced faculty who teach during fall and spring semesters also facilitate Alfred State's summer courses. Online students choose from classes that take three, five, 10, or 12 weeks to complete. The flexibility of online classes also makes it possible to balance course work with a summer job, internship, or family vacation.
"Students attending other colleges and universities often enroll in our summer classes as non-matriculated students," said Dresser-Recktenwald. "It's a good idea to check with an academic adviser at your home campus about the applicability of the classes you select for your degree program. It's a popular option since our summer tuition is a fraction of the cost of private universities."
Courses include general education subjects and program-specific classes. A full list of courses and registration information for summer session is available at www.AlfredState.edu/online.