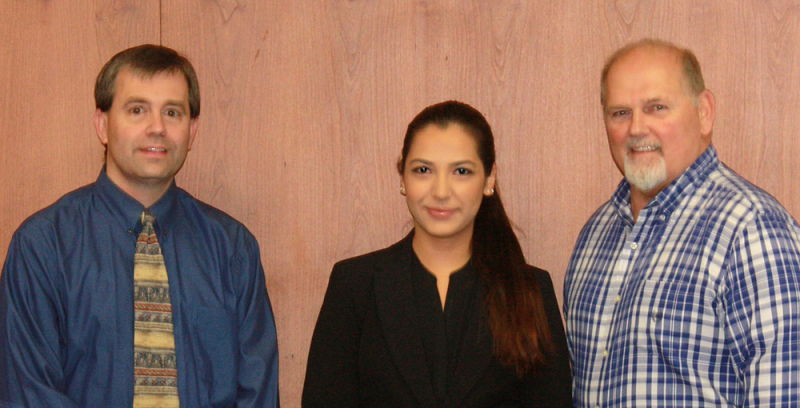 Katherine Holmok not only leads the Alfred State campus as president of the Student Senate, but thanks to her activism and ability to inspire other students, she has been nationally recognized for her leadership. Campus Compact, a Boston-based non-profit organization working to advance the public purposes of higher education, has announced that Holmok is among 273 students who will make up the organization's 2017 cohort of Newman Civic Fellows.
Holmok, a business administration major from Prattsville, is a leader active in political engagement, seeking to inspire greater involvement by the student body in the local community. She actively advocates for shared governance and community engagement.
For the last two years, Holmok has provided leadership to voter registration and education efforts, resulting in enhanced voter participation. Her efforts culminated last fall with programming and new partnerships designed to maximize student involvement in the general election. This renewed interest in political activity among students led to Alfred State's recent designation as a Voter-Friendly School
Dr. Skip Sullivan, president of Alfred State, noted that Holmok also played a key role in developing a new collaborative structure with the local village board of trustees. Specifically, the structure has enabled a student government representative to participate and sit alongside elected village leaders.
"This has enabled a more consistent student presence within village governance, and created more timely and meaningful communication between students and residents," Sullivan said. "Her contributions have enhanced the ability of students to make a meaningful difference in their community."
Holmok said that an immense capacity exists for creating impactful and sustainable progress due to global interconnectedness and availability of information. However, she noted, it begins with political engagement in local communities.
"Every day, therefore, I strive to empower others to realize their potential to influence and create change through democratic participation and civic engagement," she said.
As a 2017 Newman Civic Fellow, Holmok will be a part of the first cohort to benefit from a completely re-designed fellowship. The Newman Civic Fellowship, named for Campus Compact co-founder Frank Newman, is a one-year experience emphasizing personal, professional, and civic growth.
Through the fellowship, Campus Compact provides a variety of learning and networking opportunities, including a national conference of Newman Civic Fellows in partnership with the Edward M. Kennedy Institute for the United States Senate. The fellowship also provides fellows with access to exclusive scholarship and post-graduate opportunities.
"The cultivation of community-committed leaders has never been more crucial," said Campus Compact President Andrew Seligsohn. "We rebuilt the Newman Civic Fellowship experience because our country needs more people who know how to bring communities together for positive change. We are thrilled to welcome this group of 273 exemplary students as the first cohort to participate in this new model."
The Newman Civic Fellowship is supported by the KPMG Foundation and Newman's Own Foundation.