The 54th house that Alfred State students have constructed for the Wellsville community could be just months away from completion, as solid progress continues to be made on the future residence.
Sitting on more than five acres of land at 3829 Foundation Drive, the 2,199-square-foot, French country-style three-bedroom house includes a covered rear porch with a wood-burning fireplace, a full basement, a formal dining room, a laundry room, a two-car garage, a home office area, and more.
According to Joe Richardson, professor in the Building Trades Department, work on the house should be completed in May of this year, just over two years after work on the house began in April 2015.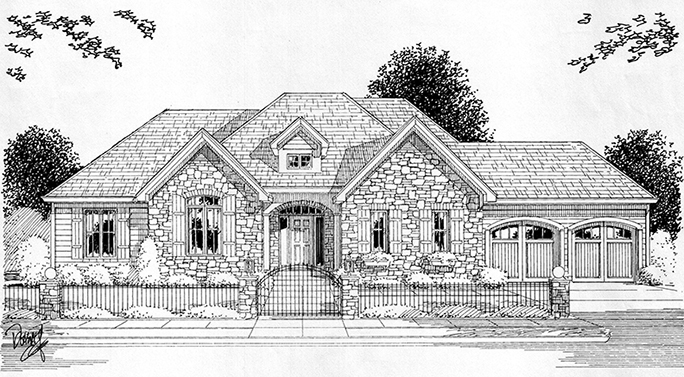 "We're making steady progress on the house," Richardson said. "Our students have been working very hard and diligently to complete construction and to provide another high-quality residence for the Wellsville community."
Richardson noted that students in the heavy equipment operations, air conditioning and heating technology, building trades: building construction, masonry, and electrical construction and maintenance electrician programs have all had a hand in the construction of the future abode.
The houses Alfred State students regularly build for the community, valued at more than $200,000, take two years to complete, and are then subsequently sold on the open market and occupied.
Students build and detail the houses in a subdivision owned by the Educational Foundation of Alfred, Inc., a private foundation dedicated to improving the Alfred State community through the support of educational programs. The Educational Foundation funds the construction of the houses.
"These magnificent residences and the excellent real-world, on-the-job training our students receive as a result of working on them would not be possible without the Educational Foundation," Richardson said. "The Foundation plays a major role in the construction of these houses, and we are very grateful for their ongoing support."