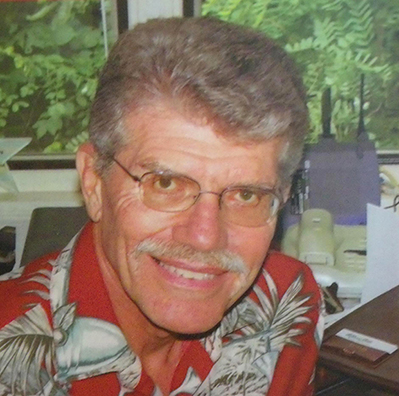 Dr. William D. Rezak who led Alfred State as president from 1993 until he retired in 2003 is being remembered as an accomplished educator, engineer, author, benefactor, and good friend. Rezak passed away on January 14 after battling cancer. A memorial service is planned for Saturday, January 21 in Orlando, FL.
"Bill was an outstanding president to work under as a vice president," stated SUNY Distinguished Teaching Professor and longtime member of Alfred State's Business Department Jim Grillo. "He was extremely supportive of his people, and under his leadership, we significantly expanded our bachelor's degrees, and began to increase our enrollment. Bill will be remembered as a tremendous mentor and good friend to many of us here at Alfred State."
"Bill was a tremendous advocate for students and remained a great supporter of Alfred State College," stated President Dr. Skip Sullivan. "This pioneer will be missed."
President Rezak was instrumental in adding baccalaureate programs to the former two-year technical college. In 1996 he created the Alfred State College Development Fund for enlisting alumni support and the college's endowment quadrupled during his tenure. During his administration funding and enrollment declined across SUNY institutions but enrollment increased at Alfred State while also raising standards for student selectivity. Additional innovations included creation of the college's first football team in 1995, and development of plans for a multi-million-dollar Workforce Development Training Center on the Wellsville campus.
While Alfred State's President, Rezak was also honored to be on the Allegany County United Way Board of Directors, serving as both campaign chair and president for multiple years. Alfred State students with financial need continue to benefit from the Radia Khouri Rezak Family Endowed Scholarship established in 1994. His generosity is also reflected in sponsorship of a leadership suite for clubs and benevolent organizations at the Student Leadership Center.
His beloved wife Paula died in late 2006. As first lady of Alfred State, she was a founder of the Rainbow Union. She established the Paula Rezak Memorial Library Collection, which includes books, movies and additional resources that are constantly updated for the LGBTQ community. Bill and Paula also established an endowed fund dedicated to enhancing the living-learning environment for all students, especially those addressing the challenges associated with sexual orientation.
Prior to Alfred State, Rezak was Dean of the School of Technology at Southern Polytechnic State University in Marietta, Georgia. Before entering higher education, he spent 18 years in engineering, design and construction of power generation facilities, both nuclear and fossil fueled. He earned a Bachelor of Science in Mechanical Engineering from Lehigh University where he played on Lehigh's 1961 Lambert Cup Championship Football Team. He also has a Masters in Mechanical Engineering from Stevens Institute of Technology, and a Ph.D. in Human Resource Development from Georgia State University. He was a registered professional engineer in several states.
In retirement Rezak authored a book entitled "The Arab and the Brit: The Last of the Welcome Immigrants" a memoir that spans multiple generations and countries. Born of a Palestinian father and British mother, he traced the lives of his ancestors and narrated their experiences against the backdrop of two world wars and the volatile Middle East. In 2013 the college hosted the former president as he discussed his book and how history shapes modern events and policies.
Next he published "The Best Dang Job in the World: A Leadership Guide for College and University Administrators" based on observations from his own career. In the novel, Rezak created a fictional campus to highlight characteristics, attributes, and behaviors that are a key to success in leading an institution of higher learning. Both books remain available for purchase online.
In lieu of flowers, the Rezak family is asking for donations to be made to the Radia Khouri Rezak Family Endowed Scholarship or the Paula Rezak Support for a Caring Campus Endowed Fund at AlfredState.edu/make-a-gift.