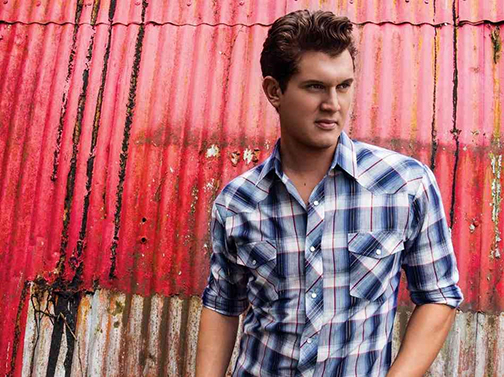 Advance tickets have sold out for three country music stars performing this year at the annual spring concert, but tickets may be available at the gate to satisfy the high demand.
Jon Pardi, Josh Thompson, and Frank Foster will take the stage April 23. Gates open at 5 p.m. and the show is scheduled to run from 7 – 11 p.m.
"We had to limit the number of advance tickets sold, so that we could accommodate the crowd inside if there is inclement weather, and those tickets went fast," stated Spencer Peavey, senior director of student engagement. "With a little cooperation from the weather, we will be filling the stadium where we can accommodate an even larger crowd of country music fans. Pioneer Stadium is a great venue and the environment is so enjoyable that I expect fans will be lingering and singing their favorite songs perhaps as late as midnight."
If the concert is held outdoors, all remaining tickets will be sold at the gate for a cost of $15. No alcohol or tobacco products, nor any bags (purses, backpacks, etc.) will be permitted. The spring concert is sponsored by the Alfred Programming Board, the Pioneer Woodsmen's Team, and Alfred State Late Night Events.
Pardi released his debut album, "Write You a Song," in 2014, which hit No. 14 on the US Billboard 200 chart, and No. 3 on the Top Country Albums chart. Thompson's 2014 album, "Turn It Up," debuted in the Top 10 among country albums according to Billboard. Foster's fourth and fifth albums, "Rhythm and Whiskey," and "Boots on the Ground," released in 2014 and 2016 respectively, each debuted in Billboard's top 10 for country music.