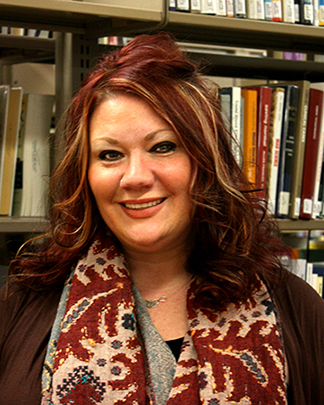 Alfred State President Dr. Skip Sullivan is pleased to name Nikkie Hockenberry to the new position of chief diversity officer (CDO). Hockenberry's appointment will begin on April 1 to champion efforts related to diversity, equity, and inclusion on the college campus.
Hockenberry will serve as part of a statewide network of CDOs supporting the State University of New York's diversity goals. Alfred State is also seeking candidates for a new coordinator of Intercultural Student Support to further expand initiatives promoting diversity and inclusion.
"Diversity on campus helps prepare students for future career success," stated Sullivan. "I will be working closely with our chief diversity officer to ensure that we are making real progress on institutional objectives. I'll also point out that the growing number of New York City students who choose Alfred State shows how successful we have been at fostering a welcoming environment for everyone seeking a career-focused education."
Alfred State has many programs underway to help students from every background acclimate and flourish. The college is expanding the summer prep academy for first-year students' success, a new women's leadership living learning community is being launched, and there are new initiatives to enhance support for transgender students.
Hockenberry holds an associate degree in liberal arts and sciences: humanities from Alfred State, a bachelor's in English secondary education from SUNY Fredonia, and a master's in interdisciplinary studies with a concentration in women and gender studies from Empire State College. In May, she will complete her advanced graduate certificate in women and gender studies, also from Empire State. Her career at Alfred State spans 15 years in various roles within Student Affairs. Previously, she served as coordinator of Equity, Inclusion, and Title IX, and she will continue to oversee Title IX compliance.
"I have been impressed with Nikkie's passion and dedication concerning diversity, inclusion, and social justice around the world and on our campus," added Sullivan.