The Hinkle Memorial Library will display a series of photographs by Matthew Burroughs, of Painted Post, from Feb. 1-29.
Altogether, the exhibit will feature seven photographs - two of Alaska, and one each of Bryce Canyon, Monument Valley, fall foliage in the Painted Post area, a Bengal tiger, and a floral photo.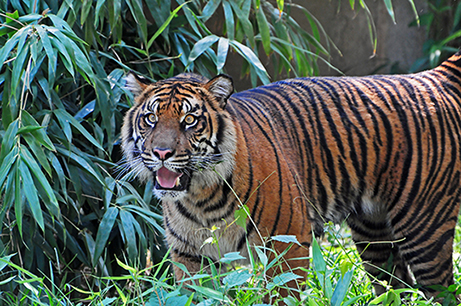 Burroughs said his pictures are mostly of nature, wildlife, and travel destinations around the world. He noted he likes to showcase bright colors in his work.
"I enjoy photography because it is a wonderful creative outlet and forces me to take the time to look at the world from different points of view," he said.
A graduate of the New York Institute of Photography, Burroughs has been published in the Disney Institute's magazine, local calendars and postcards, and the Schuyler County Chamber of Commerce's annual travel guide. He has won prizes from the Gmeiner Art and Cultural Center, the Community Arts of Elmira Inc., and Tanglewood Nature Center and Museum, and was the 2013 winner of the annual B & C Photo, Inc. Creative Photography Contest.
In 2014, Burroughs was selected to exhibit at the West End Gallery in Corning for the 40-year celebration of the city's architecture. His photos can be found at numerous local venues, such as the Corning Chamber of Commerce, the Painted Post Village Hall, and the Corning Visitor Center, which is selling his photo books of area scenery.
To view a collection of Burroughs' photos, visit http://mattburroughs.fototime.com/.
The exhibit will be open for viewing during normal library hours. To inquire about exhibiting your work in the Hinkle Gallery, email library@alfredstate.edu or call 607-587-4313.