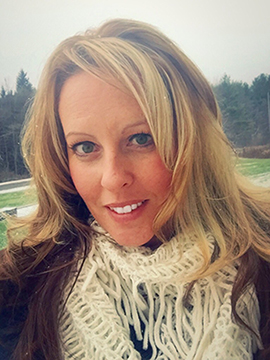 Alfred State is pleased to announce that Patricia Haggerty, of Wellsville, has been appointed as the college's new director of Annual Giving.
Haggerty had been the director of Marketing and Admissions at Wellsville Manor Care Center since September 2010. Prior to that, she was vice president of Team Sales at Simpson Race Products, and NASCAR sales account manager at Team Simpson Racing.
As director of Annual Giving, Haggerty will report to the executive director of Institutional Advancement and will work closely with the director of Alumni Relations in leading the advancement initiative for the college. The functions of the director of Annual Giving include the Annual Fund drive solicitations such as phonathon, athletic sponsorships, President's Society, stewardship, and special events.
Dr. Skip Sullivan, president of Alfred State, said, "We are delighted to welcome Patricia Haggerty to our college staff and we are thrilled that she will be working to further the advancement initiative of Alfred State."
Haggerty will oversee an advancement program that cultivates and engages alumni, business and industry, and friends that want to invest in the future of the college. She holds a bachelor's degree in interpersonal and organizational communications, with a minor in business marketing and management from the State University of New York at Geneseo. Her husband, Sean Haggerty, is an assistant professor in the Automotive Trades Department, and they have two children, Gavin and Brielle.
Danielle White, executive director of Institutional Advancement, said, "I am excited to have Trish join us in Institutional Advancement. I believe that her outgoing personality and experience will be a true asset to the college."