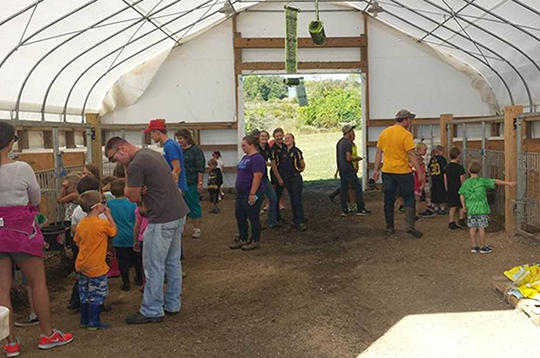 Hundreds of first- and second-grade students from area schools toured Alfred State's 800-acre farm Thursday, Sept. 17, during Kiddie Ag Day.
Dr. Philip Schroeder, chair of the Agriculture and Veterinary Technology Department, said the students learned where milk comes from, and how animals are raised and what they eat. They also learned about a number of animals, such as horses, alpacas, rabbits, and ducks.
Participating schools included Alfred-Almond, Andover, Bath, Bolivar-Richburg, Cuba-Rushford, Fillmore, Genesee Valley, and Scio.
"I am very proud of our students," said Schroeder. "They worked very hard to make sure that the approximately 700 first- and second-graders who attended Kiddie Ag Day had fun and learned about agriculture."