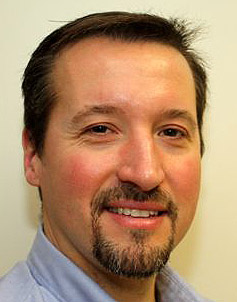 Dr. John C. Williams, associate professor and chair, Mechanical Engineering Technology Department, Alfred State College, was recently elected chair of the Engineering Technology Division (ETD) of the American Society for Engineering Education (ASEE), which functions to support individual member interests related to the field of engineering technology. Its membership is composed of public and private two- and four-year engineering technology educators from all over the world, as well as representatives from industries that employ engineering technology graduates. A number of engineering educators are also members. ETD sponsors national and regional meetings, publishes a newsletter, promotes studies of engineering technology, and publishes a journal. The Engineering Technology Division acts as a general forum for the exchange of ideas pertinent to the disciplines, administration, and industrial interests in engineering technology education. It offers members an opportunity to become involved in up-to-date information exchange and personal contacts with others sharing similar interests.
Williams begins the three-year appointment at the 2009 ASEE Annual Conference and Exposition in June 2009 in Austin, TX.
As chair of this international group, Williams is responsible for the operation and coordination of the division activities including funding and division awards, conferences and programming, accreditation issues, the engineering technology honor society, and the Journal of Engineering Technology. He previously served on the executive board as vice chair for communications and two terms as chair of the Engineering Technology Leadership Institute.
Williams joined the ASC faculty as department chair in 2002; his responsibilities include department operation issues such as budget, hiring, meetings, etc. and department initiatives such as articulations, assessment, and accreditation. He teaches classes in manufacturing management, mechanics of materials, mechanics of materials laboratory, plastics and composites, and materials science.
Additionally, Williams was elected to the Tau Alpha Pi Board of Directors (05-08). Tau Alpha Pi is the national Engineering Technology Honor Society and Williams has served as the faculty adviser at Alfred State College since 2003.
Prior to joining the ASC faculty, Williams served as an assistant professor in the Mechanical Engineering Division of Alfred University. Other professional appointments have included DuPont Fellow/senior research assistant, Clarkson University, Potsdam; and mechanical engineer, Universal Instruments Corporation, Binghamton.
Williams has been awarded numerous grants in his field.
Williams' professional affiliations and activities include membership in the American Society of Mechanical Engineers; American Society for Engineering Education; and New York State Engineering Technology Association. He has been included in 2002-03 and 2004-05 Strathmore's Who's Who Directory, Who's Who among America's Teachers 2003-04, and America's Registry of Outstanding Professionals 2002-03.
Williams holds three degrees in mechanical engineering from Clarkson University, Potsdam: the PhD, a master of science, and a bachelor of science.
Alfred State College, a member of the technology college sector within the State University of New York (SUNY) system, offers outstanding educational opportunities for students in its nearly 60 associate degree programs, 18 baccalaureate degree programs, and several certificate programs. ASC continues to expand its online education offerings to include more than 56 online courses as well as two complete curriculum options (health information technology and court and realtime reporting). Numerous vocational-technical offerings stressing hands-on learning are available at the School of Applied Technology Campus located in nearby Wellsville, NY. The College is accredited by the Middle States Association of Colleges and Schools, and several programs are also accredited or approved by program-specific professional organizations. In recent years, the College has expanded its computing and networking choices to include a wireless option. While stressing technical education, the College continues to pride itself on maintaining close personal ties among students and faculty. Academic programs, residential facilities, and co-curricular activities are provided to meet the educational, cultural, social, and recreational needs of students. Alfred State's reputation for excellence attracts students and faculty from throughout New York, neighboring states, and several foreign countries. The College is located in Alfred, NY, a scenic village in Allegany County. It is 15 miles north of the Pennsylvania border, 70 miles south of Rochester, and 90 miles southeast of Buffalo.
All programs and services of the College are administered without discrimination on the basis of age, sex, marital or military status, race, color, creed, religion, national origin, disability, or sexual orientation.