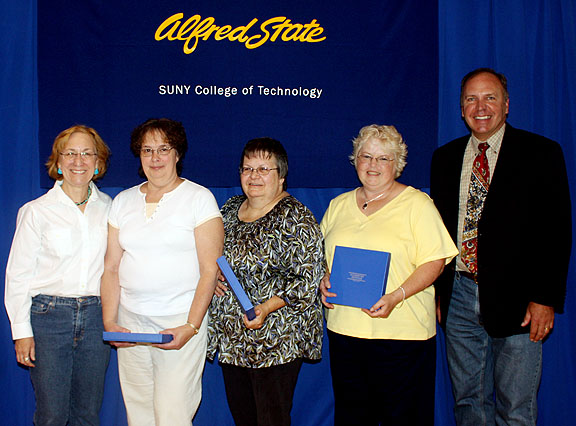 Retirees of Alfred State College were honored recently
at the school's annual recognition luncheon.  Faculty and staff members
who retired this year include, Duane Chaffee, Merry Coburn, Mary Fagan, Wendy
Fleming, Mary Jo France, Kimball Klein, Heather Meacham, Carol Melnyk, Alice
Myers, Kevin Neudeck, Thelma Patrick, Sylvia Prestine, Catherine Richmond, Rita
Scott, Bonnie Tucker, Gerald Vance, and Carol Young.  All retirees
received a certificate; those retiring with fewer than 25 years' service
received a college plate; those retiring with 25 years or more of service
received a college chair and a college plate to commemorate their time at the
college.