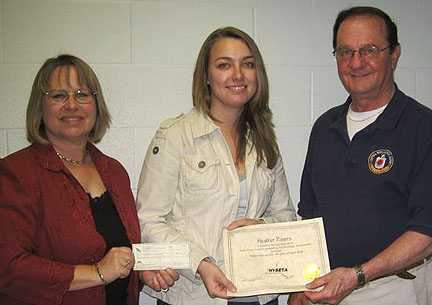 Two Alfred State College students were recently named
the recipients of $300 scholarships from the New York State Engineering
Technology Association (NYSETA). Heather Rogers, Rome, a senior in the
baccalaureate architectural technology program at the college, and Justin Kase,
Rochester, a senior in the mechanical engineering technology department at the
college, have been recognized by NYSETA for both their academic achievements
and involvement in student activities that promote technology. Of the 11 scholarships given statewide this
year, ASC is the only school to have two recipients.