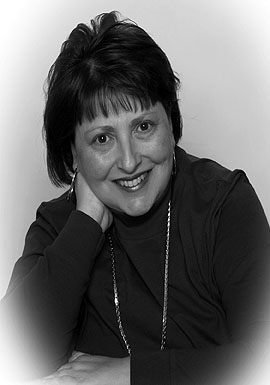 Michelle Green, MPS, RHIA,
CMA(AAMA), CPC, FAHIMA (NY), SUNY (State University of New York) Distinguished
Teaching Professor, Physical and Life Sciences Department, Alfred State
College, has received the 2008 FORE Triumph Educator Award from the
American Health Information Management Association (AHIMA).
The Educator Award
honors those who demonstrate excellence in preparing the next generation of
professionals for their HIM (health information management) careers. To
be eligible, qualified individuals or departments of educators must teach in a
formal health information administration or health information technology
program that grants associate, baccalaureate, or master degrees, and be
involved in AHIMA activities at the state or national level.
Criteria for this
award include the development and implementation of creative teaching tools and
methods, high standards of excellence and high expectations of students,
awareness of the instructor's impact as a role model, commitment to student
mentoring in the classroom and beyond, and outstanding contributions to the
research base of the field. Awards will be presented at the 2008 AHIMA
Convention and Exhibit in Seattle, WA.
AHIMA strives to
reflect in its membership and leadership the diversity within the United
States, including race, ethnicity, gender, age, sexual orientation, special
needs and other diverse populations. AHIMA encourages the celebration of
promotion of diversity through education mentoring, recognition, leadership and
other programs.
Green, a member of the Alfred State College faculty since 1984, teaches courses
on campus and online in health information technology and coding and
reimbursement and serves as academic adviser, and in 1999, began teaching the
college's first Internet-based courses.
She attained the
ranks of assistant, associate, and full professor in 1988, 1993, and 1999,
respectively. In 2004, she was honored with the SUNY Distinguished
Teaching Professor designation. In 2000, Green
was honored with the SUNY Chancellor's Award for Excellence in Teaching.
Green holds a master of professional studies from Alfred University, a bachelor
of science from Daemen College, Buffalo, and an associate in applied science
from Alfred State College. She is active in the New York Health
Information Management Association.
A graduate of
Elmira Free Academy, Green resides in Belmont with her husband Michael and son
Eric.
Green authored three textbooks for Cengage Delmar Learning, including Understanding
Health Insurance: A Guide to Billing and Reimbursement, Essentials of
Health Information Management, and 3-2-1 Code It!
In February 1999,
Green was awarded an $18,000 Campus Grant
by the Joint Labor Management Committee (United University Professionals and
the State University of New York) to create the College's first Internet-based
courses.
Green was selected as an Outstanding Young Woman of America for 1997; she was
also named to Who's Who among America's Teachers, 1994 and 2000.
Alfred State College, a member of
the technology college sector within the State University of New York (SUNY)
system, offers outstanding educational opportunities for students in its nearly
60 associate degree programs, 16 baccalaureate degree programs, and several
certificate programs. Alfred State continues to expand its online education
offerings to include more than 56 online courses as well as two complete
curriculum options (health information technology and court and realtime
reporting). Numerous vocational-technical offerings stressing hands-on learning
are available at the School of Applied Technology Campus located in nearby
Wellsville, NY. The College is accredited by the Middle States Association of
Colleges and Schools, and several programs are also accredited or approved by
program-specific professional organizations. Academic programs, residential
facilities, and co-curricular activities are provided to meet the educational,
cultural, social, and recreational needs of students. The College is located in
Alfred, NY, a scenic village in Allegany County. It is 15 miles north of the
Pennsylvania border, 70 miles south of Rochester, and 90 miles southeast of
Buffalo.