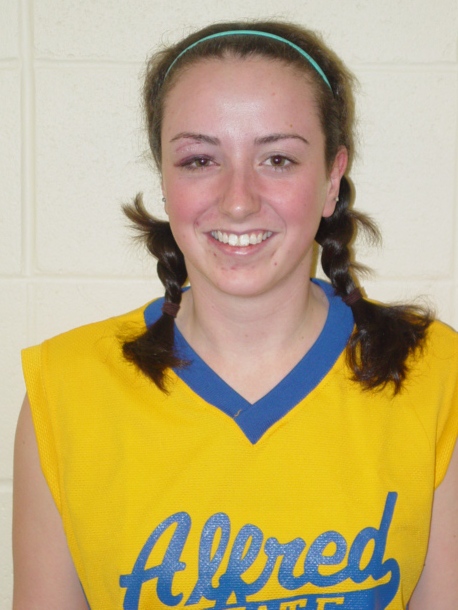 Alfred State College sophomore outfielder Katherine McCarthy (Orchard Park) has been named a NJCAA Division III 2nd team pre-season All-American.  McCarthy is one of six players from Region III to be honored.
McCarthy was second on the Lady Pioeners with a .324 batting average (36 for 111).  She collected four doubles, two triples, and drove home 18 runs.  She also scored 20 runs and was 4 for 6 stealing bases.  She also played a tough defense recording five outfield assists.
McCarthy and the Lady Pioneers finished 2008 with a 10-28 record during Coach Mike Caba's first year.  The 2009 campaign begins March 16th with the college's annual trip to Myrtle Beach, SC for the Snowbird Softball Tournament.
Other Region III members on the pre-season All-American list include: P: Lindsey Grace (Monroe CC), C: Angella Hooey (Corning CC), and IF: Sara Bowman (Broome CC) 1st team and P: Megan Meyers (Corning CC) and C: Courtney Roberts (Herkimer CCC).