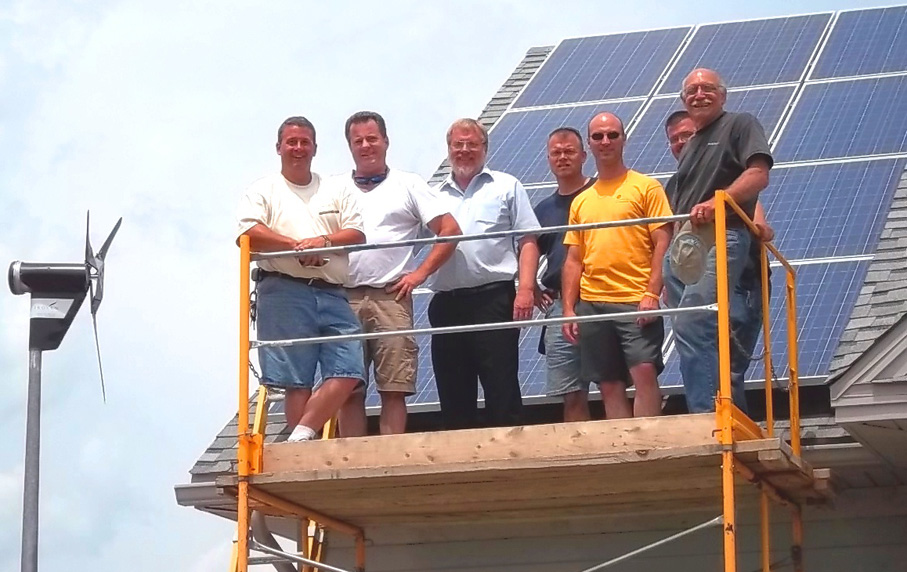 Alfred State College's Craig Clark, dean, School of Applied Technology; Keith Perry, Syosset WM School; Rich Monroe, Genesee Valley BOCES/Batavia; Jason Millington, Rochester City Schools; and Joseph Castelli, Levittown School.
Workshop participant Rich Monroe is shown performing the final wiring installation from the solar panels on the College's state-of-the-art green home laboratory. The laboratory's goal is to use the latest new building systems and renewable systems achieving a zero energy home that can be used in advanced course work for ASC students. Its energy use will be monitored over time and it will also be used for community awareness programs, such as this two-day workshop.
The real goal of this hands-on training workshop was to strengthen and enhance the current skill sets of these educators to strengthen the training they offer to their students. Alfred State College is committed to working with institutions and educators, as well as industry partners, to develop and strengthen New York State's workforce.