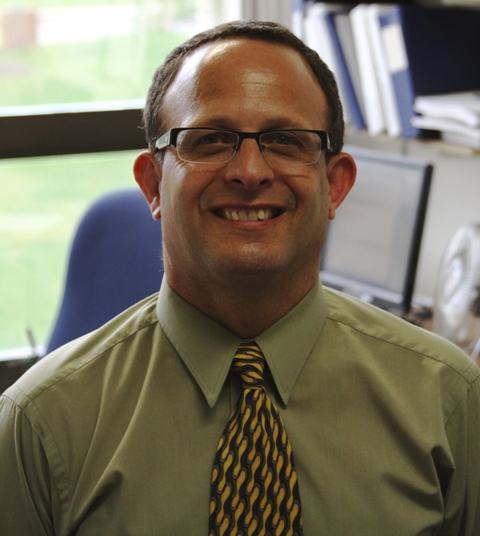 Alfred State College Vice President for Student Affairs Dr. Steve Tyrell has announced that Dr. Daryl Arroyo has been named the new Director of Athletics, Physical Education, Recreation and Intramurals. Arroyo, who succeeds Kathy Feldman, begins his new duties at Alfred State on June 29.
Arroyo comes to Alfred State after working at Springfield College (Springfield, MA) for the past 21 years. He chaired the Department of Physical Education and Health Education at Springfield since 2008 and coached the college's wrestling team since 1990.
Dr. Steve Tyrell is pleased to add Arroyo to his staff. "We are excited that Dr. Arroyo will be joining Alfred State and will be leading our College's strategic initiatives related to NCAA, advancing summer camp programs and broadening the recreational and intramural opportunities for students in the future. Dr. Arroyo joins a department of dedicated athletic and physical education professionals and I believe they collectively will be very successful in accomplishing these strategic initiatives for the College."
As chair of the department at Springfield, Arroyo oversaw the largest academic department at the institution. The department consisted of 34 full-time faculty and over 400 graduate and undergraduate students.
In his coaching career on the mats, Arroyo accumulated a 302-167-6 record, coached 70 national qualifiers, 27 NCAA All-Americans, 67 Scholar All-Americans, and 45 conference champions. He is a New England Wrestling Association Hall of Fame member and been named NEWA Coach of the Year five times along with being named the NCAA Division II Northeast Region Coach of the Year in 1991.
Arroyo has a Ph.D. in Sport, Leisure, and Exercise Science with a concentration in Educational Sport Psychology from the University of Connecticut, an M.S. in Physical Education with a concentration in Sport Psychology from California State University – Fullerton, and a B.S. in Health Fitness from Springfield College.
Other past experiences include: assistant business manager at Central Connecticut State University, assistant wrestling coach at Central Connecticut State, and assistant wrestling coach and physical education instructor at California State University – Fullerton. Arroyo also is the president/director/owner of the Springfield Wrestling School.
Arroyo has served as the Division III National Wrestling Coaches Association President, the treasurer for NEWA, and has been a member of the National Ranking Committee of NCAA Division III. He is also a member of the American Alliance for Health, Physical Education, Recreation, and Dance (AAHPERD); the Massachusetts Association for Health, Physical Education, Recreation, and Dance (MAHPERD); and the National Wrestling Coaches Association.
As a collegiate wrestler, Arroyo was a NCAA Division II All-American with a 6th place finish at the 1984 National Championships. In 1980 he was a Connecticut High School Wrestling State Champion.
Arroyo's duties at Alfred State will include overseeing the Pioneers 18 intercollegiate athletic teams and leading the college's physical education department and intramural/recreation programs. He will also manage the department's 13 full-time employees.