College library revisits classic rock history with a new gallery exhibit on display now through the end of November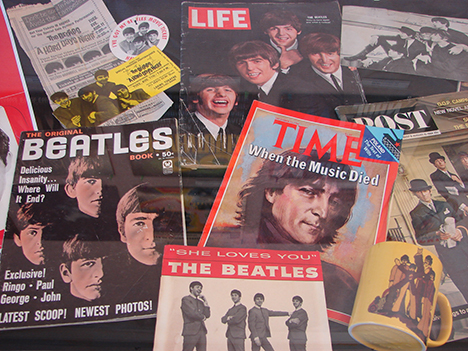 From now through the end of November, visitors to Hinkle Memorial Library at Alfred State can travel back in time and revisit some of the best-loved classic rock albums of all time. Eat a Peach, Mad Dogs & Englishmen, Nashville Skyline, Workingman's Dead, Surrealistic Pillow, Thick as a Brick, Sticky Fingers, Bridge Over Troubled Water, Who's Next, and Sgt. Pepper's Lonely Hearts Club Band—these seminal works have influenced countless artists and continue to inspire fans around the world.
Album covers as well as related memorabilia will be on display in the exhibit titled "A Blast from the Past," a thought-provoking collection with contributions from Alfred State Professors Mark Amman and Brian Quinn, as well as librarians Barbara Greil and David Haggstrom.
Take a moment to brush up on your classic rock history this month as you peruse the library's extensive holdings and learn which of these famous performers made an appearance at Alfred over the years (15 in all). The exhibit will feature 90 pieces from 75 artists, covering the period 1965-1979, along with a special display of Beatles memorabilia.