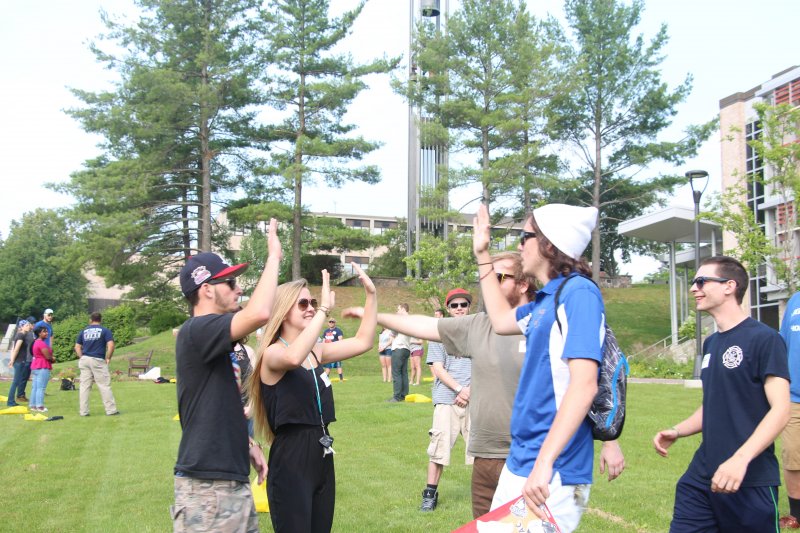 Wednesday, July 8, 2020
This orientation session is designed specifically for transfer students. There is limited enrollment for this session based on first come, first served. To reserve your spot, sign-up. (Students must pay their enrollment deposit before signing up for orientation.)
Check-in is at 9 a.m. in Orvis Activities Center. The program will end by 2:30 p.m.
SUNY Alfred has programs, policies, and procedures that differ from your last institution, and this program gives us the opportunity to explain them to you. All incoming students will attend one of our programs. Through our program you will:
Learn about campus resources.
Learn about academic and campus policies.
Set your class schedule and meet with someone from your school of study.
Meet other new students.
Have fun!
If a transfer student is unable to attend the July 8, 2020 session, they can sign-up for a first-year orientation session later in July.
Beginning April 6, 2020, transfer students who have submitted their enrollment deposit may register for courses. Paid students should check their Alfred State email for detailed instructions.
Orientation Fees
All full- and part-time, new and transfer students will be assessed a mandatory one-time orientation fee on their student bills (online students are excluded).
Participation fees for guests should be paid online when you sign up using BannerWeb. Each guest will be charged $20 to attend an orientation session.
These fees support:
Orientation session staffing and activities
Food & snacks
Registration materials
August welcome week
New student programming
Refund Policy
If the student is no longer intending to enroll at Alfred State, the additional participation fees shall be refunded if both of the following steps are completed:
Written request for refund of orientation payments is postmarked on or before June 1 and sent to the Admissions Office, Alfred State, 10 Upper College Drive, Alfred, NY 14802, and
The request must come directly from the student.
Contact Us
Office of Student Engagement
Student Leadership Center, Suite 204
10 Upper College Drive
Alfred, NY 14802
Phone: 607-587-3114 OR
1-800-4-ALFRED
Email: orientation@alfredstate.edu

@ASorientation