Once your enrollment deposit has been paid, use one of the methods below to sign up for orientation.
For students entering spring 2021
Sign up online. (preferred method).
Sign up by email at orientation@alfredstate.edu. Be sure to include your student ID number in the body of the email.
Call 1-800-4-ALFRED (1-800-425-3733) or 607-587-3114. Please provide your student ID number when leaving a message.
If you have any questions, feel free to call or email us at orientation@alfredstate.edu.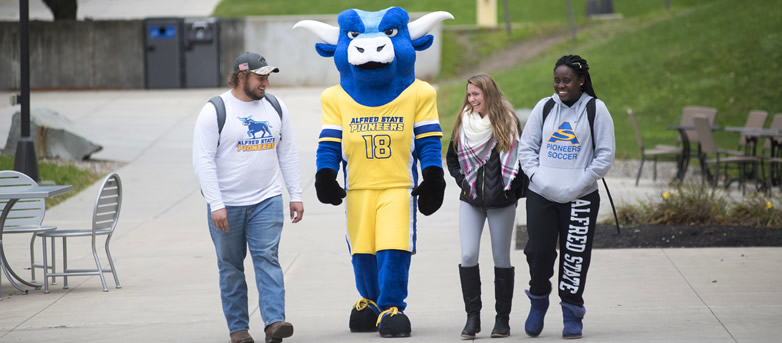 Contact Us
Office of Student Engagement
Student Leadership Center, Suite 204
10 Upper College Drive
Alfred, NY 14802
Phone: 607-587-3114 OR
1-800-4-ALFRED
Email: orientation@alfredstate.edu