ASC ranked No. 1 in the US, colleges with motorcycle technology
2019 US News & World Report
Program Advantages
Do you want to spend your time learning and working with power sports and motorcycles while at college, troubleshooting, and performance testing, leading to a career working with the machines you love? This motorcycle and power sports technology degree is the first of its kind among all public colleges in the Northeast. Training includes all aspects of motorcycle and small vehicle repair, including the diagnosis and repair of gasoline and diesel engines, transmissions, electrical/electronic systems, brake systems, steering systems, and suspension systems. Graduates may choose to work at a dealership, repair shop, or to own their own motorcycle, outdoor equipment, and power sports maintenance/repair business.
Professional Outlook
Occupational opportunities for graduates of this program include motorcycle technician, marine vehicle technician, small engine/lawn and garden equipment technician, service manager, and shop foreman. Small engine mechanics inspect, service, and repair motorized power equipment. Mechanics often specialize in one type of equipment, such as motorcycles, motorboats, or outdoor power equipment.
The median annual wage for small engine mechanics was *$40,250.
NYS Department of Labor 2019
Contact
Eric Wilmot, Department Chairman
607-587-3122
Pioneer Quotes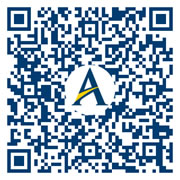 "There's a huge need for trained technicians in this industry. Your graduates will have no problem finding jobs." -John Brinkworth Jr., Vice President, Buffalo Harley Davidson
Alfred State Rankings and Awards