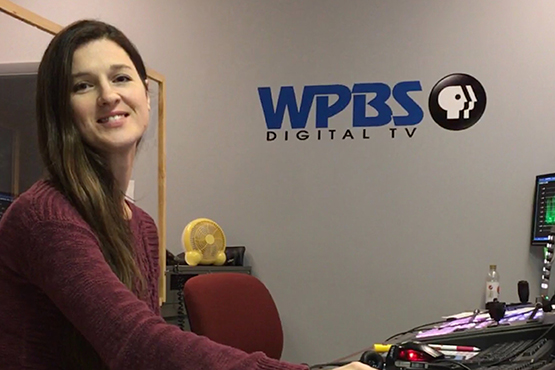 Technology management
Leah was able to work at her own pace and finish her bachelor's in a shortened time frame.
Returning to college was an important decision to Leah Woodworth. She understood the value of earning a bachelor's degree and Alfred State College provided her with an easy and simple transition to get started on her online technology management degree.
Leah earned an associate's degree before starting a family. With her children getting older, she knew earning a bachelor's degree would make her even more valuable in the job market.
"The admission process was simple and I was able to transfer as many credits as possible. There was a lot of flexibility in the program and being a stay-at-home mom, I needed that flexibility. I was able to work at my own pace and finish my bachelor's in a shortened time frame."
"All the classes have been interesting and in line with what I hope to do in the future. Each one is challenging, yet manageable. I am juggling so much in my personal life, so it really helps that the learning is enjoyable and the faculty at the school makes is easy to stay engaged."
"Flexibility has been key for me. My schedule fluctuates so much with my children and my personal responsibilities."
Leah is currently finishing her internship at WPBS in Watertown. "I have learned so much and met so many great people. They want me to stay on after my internship."
"I feel more confident. I am thankful and glad that I did it. Alfred State made it easy for me."