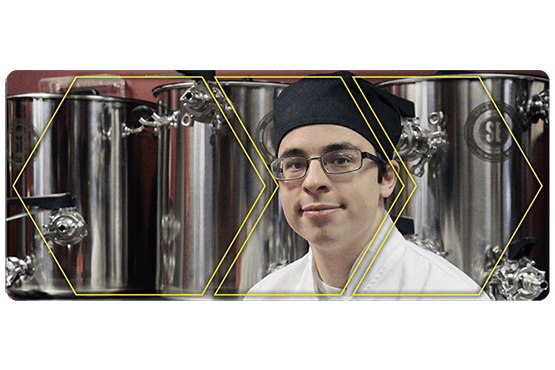 Culinary arts
"You get to cook stuff you haven't even touched before or thought you could cook before."
From real-world experience, to helpful faculty members and more, Alfred State's culinary arts program has given Jacob Clark all the ingredients he needs to be successful in his career.
Jacob loves that his program has so many hands-on learning opportunities that help broaden his knowledge and skills and give him a glimpse into what he can expect on the job.
"I really enjoy the hands-on learning experiences because you get to cook stuff you haven't even touched before or thought you could cook before."
Jacob also enjoys the wide variety of subjects that his program covers, from smoking meats to meal presentation.
"It's not just the same thing every day. You'll always have something new to do and more stuff to learn."
Plus, if you need help, the professors are always there to guide you.
"If you're struggling with something, they will lead you in the direction you need to go in."
At Alfred State, Jacob has built upon the knowledge he gained as a student at BOCES, where he mainly focused on baking. After rounding out his education, he now feels well prepared for the workforce.
"I didn't have a lot of culinary experience and I can now come out saying I know how to do a lot more things that I didn't know how to do before."