ASC Ranked No. 12 in the US: Colleges with Environmental Control Technologies
2018 StartClass.com Rank
Program Advantages
The major emphasis in the required courses is gaining proficiency in technical skills. Flexibility through the selection of technical electives will allow you to pursue an interest in a particular environmental sub-discipline and become better prepared for a specific type of job. Students in the program also have access to an outdoor laboratory - an engineered wetland treatment system in nearby Wellsville, NY.
Professional Outlook
Average salary in 2013 for environmental scientists with a college degree was $70,000. Job growth is expected to rise 15% by 2022.
U.S. Bureau of Labor Statistics
Contact
Dr. Stephanie Rugg
607-587-3676
Pioneer Quotes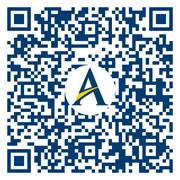 "I am very proud to be a graduate of the environmental technology program. The challenging and diverse curriculum of the environmental science discipline gave me specific knowledge and skills across a broad range of the professional field. One of the greatest takeaways while achieving my environmental technology AAS is the amount of hands-on experience we were allowed with the equipment and instrumentation. The project based learning not only gave me a better understanding of concepts and practices that comes from successfully completing and presenting relevant research projects, but also has instilled a high level of confidence that I will carry forward with me as I embark on my new career path." -James Reese, '16
Alfred State Rankings and Awards