"Alfred State students have applicable and transferrable knowledge that is directly related to the workplace."
Nathan Sweitzer, fluid systems engineer, Airline Hydraulics Corp.
Program Advantages
The primary objective of this program is to provide a basic two years of study for the students who wish to continue their education at the baccalaureate level in any of the engineering disciplines. Opportunity for advancement is excellent, and the financial return is high for those with ability and ambition. Alfred State engineering science graduates may enter directly into the technology management BBA degree program.
Professional Outlook
Employment and continuing education rate of 100%.
100% transferred to continue their education.
With a baccalaureate degree, opportunities for employment exist in the civil, computer, electrical, environmental, mechanical, nuclear, chemical and aerospace industries.
2016-2017 Alfred State Catalog
607-587-4652
Pioneer Quotes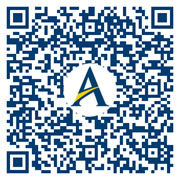 "The engineering science program definitely prepared me for my future endeavors." -Ray Wright, '07