Updated March 30, 2020
It is with great sadness that we must report the first coronavirus-related death in Allegany County. The Allegany County Department of Health states that the person was greater than 60 years of age and had other health conditions that could have compromised their recovery from COVID–19. Our condolences go out to family and friends. DOH reports nine positive test results for Allegany County residents. 
Currently, Alfred State has received no positive test results for our employees or students. In an effort to provide timely and accurate information, we added a web page to our online COVID information. Go to COVID-19/Cases to see the facts we are providing to the public about on-campus cases and hopefully to combat rumors. 
Calling All Pioneers
Online classes are underway now for week two! We are "Calling All Pioneers" to work together. Quite literally we are also calling and video conferencing to stay in touch.
Not only do we want to thank the students for great attendance and participation in week one, Provost Poppo also wants to acknowledge the great contributions by parents in making this whole thing work. In this video, Kristin and Dean Stevens feature one parent who is thanking our faculty and staff for going above and beyond. We are all in this together!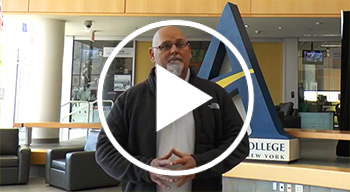 Updated March 27, 2020
Congratulations! We've had a great first week for online classes.
President Sullivan wants you to stay connected, be interactive, and join discussions. All of these tactics will help you in your studies. In Skip's video, he also invites you to keep our entire campus community connected by sharing photos and videos on social with #AlfredState. 
COVID-19 Self-Assessment Tool
The New York State Department of Health now offers an online screening tool that will allow anyone to do a self-assessment of their current health status if they feel they are experiencing symptoms consistent with COVID-19 / Coronavirus. The self-assessment tool will also allow you to pre-register for testing if you meet the criteria. New York Department of Health Online Assessment
Updated March 26, 2020
Alfred University, a separate institution located near ASC, has reported their first occurrence of a positive test result among staff members.  
An article in the local newspaper has quotes from AU to clarify the situation:: Hornell Evening Tribune Story
Updated March 24, 2020
Student Safety Precautions
If you are a student either living on campus or away, you must consider the following for your safety and the safety of those around you:     
  
Avoid any unnecessary travel, including visits to campus offices: Many services have been significantly curtailed and buildings are closed to entry.  We recommend that students do not come to campus unless absolutely necessary and with pre-approved appointments to ensure the goals of the visit are scheduled.  
 
Limit socializing with anyone outside your home or living space: Please follow the Governor's Executive Order: Putting New York State on PAUSE. Gathering in groups of any size can be risky and violates the goals of the order.  Additionally, maintaining six feet of space between yourself and others can help reduce potential transmission.
 
Your actions may hurt others: Social distancing is a key defense to preventing the spread of infection. By allowing guests/visitors into your living space or creating situations where there are large group gatherings (parties, etc.), you are putting yourself and others at risk of being exposed to the virus. To be blunt, any recklessness may endanger others.  
 
It is imperative that all students heed this advice. Any student or group of students found to be putting others in unnecessary danger (e.g. hosting parties) will be held accountable via the student code of conduct. Disciplinary actions for such conduct could result in suspension/dismissal from the College.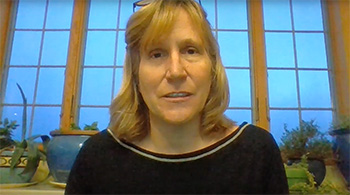 Updated March 23, 2020
Today's the big day! For the first time in Alfred State history, all classes are being delivered online as of March 23..
We want to take this time to thank students, parents, faculty, staff, and everyone for helping us to find ways to continue learning during this difficult situation. Remember that a full list of student services is on the COVID-19 FAQ webpage along with ways to make contacts under the Student Services and Student Support tabs. 
We also have a video from our Provost Dr. Kristin Poppo.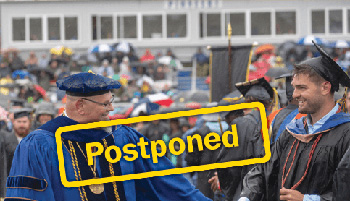 Updated March 20, 2020
Commencement Postponed
After much consideration, we are making the difficult decision to postpone our upcoming commencement ceremonies. We realize how heartbreaking this is for our students and their families but we feel this is the best course of action under the present circumstances. There is no date set for when commencement will be rescheduled.
The safety and well-being of our students and employees is of the utmost importance, and we will continue to share information as the current situation unfolds.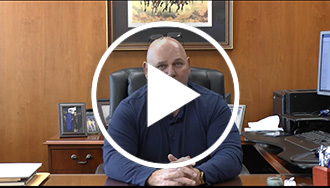 Updated March 19, 2020
During these times, I understand how the campus community is stressed and concerned about health and safety. As we implement measures to limit population density and practice social distancing, I want to reassure the campus community:
•    How to monitor your own health.
•    What we're doing.
•    Why we're doing it.
 
Updated March 17, 2020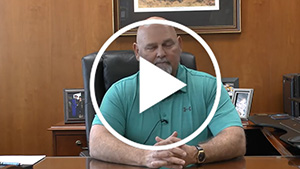 The immediate conversion to online classes for ALL students will allow you to study at home and we can reduce population clusters on campus to prevent spread of COVID-19. 
Retrieving items from rooms: Starting Thursday, March 19 through Friday, March 27, you may come to campus to collect your belongings between the hours of 8:30 a.m. and 4:30 p.m. Contact information for access into buildings and other assistance will be posted on the main doors of residence halls. For arrangements outside of these times you must email reslife@alfredstate.edu. To assist moving out, student packages are delivered to your rooms.
May I live on campus? We are strongly encouraging students not to return to campus. Per the governor's guidance, students are discouraged from returning to residence halls until further notice. Housing shall only be available upon appeal for students with special circumstances, defined as (1) international students, students with (2) unsafe living arrangements where safe arrangements cannot be made, or where the student has (3) NO technology access to complete their online studies.  
Tool pick-up: Students may leave their tools on campus since we do plan to resume labs at a later date. However, If students need or want their tools, coordinate the pick-up times during the same period while residence halls are open for moving out: Between the hours of 8:30 a.m. and 4:30 p.m. through March 27. We request that you contact your advisor who will then coordinate with the academic department for your tool retrieval. For students at the Northland campus in Buffalo, you do not own tools until graduation.
Storage options: Students have several options for storage of items including a local storage company who will pack, hold, and later return all items in your room, without you even returning to the Alfred campus! There is a charge for this service. Make arrangements directly with the storage company www.AlfredStudentStorage.com or call 607-324-2825.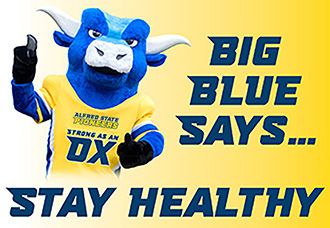 Campus activities and services curtailed: For those who appeal to be allowed to live on campus, there will be dramatically reduced services, facilities, activities, and amenities available.   All events are canceled though at least April 30. There will be one dining option limited to grab-and-go meals and neither the fitness center nor gym will be open. Those who appeal, room assignments must be changed to increase social distancing and better prepare us to quickly isolate campus spaces in the event of a person testing positive for the virus. We also stress that for this small number of students, we may restrict access and/or movement between buildings, including both time-based and location-based restrictions. As you know, we have discontinued all guests and visitors to residence halls.  For health reasons we will be closing shared kitchens and removing all microwaves.  We will also be securing the recreation and common areas (lounges) that do not allow us to observe the recommended social distancing principles.  
Following medical and governmental guidance: Please understand that while we wish to provide our students the best amenities possible under normal operating conditions, we are not able to operate under normal conditions for the coming weeks and are following state and local public health directives.  We do have confirmed cases of the novel coronavirus COVID-19 in Allegany County. The Village and local governments may also impose restrictions that require us to take further restrictive actions.  
Appeals for housing: Our advice to all students is to encourage them to stay home, eliminate unnecessary travel, and remain where you have access to family, your local healthcare provider, and your support systems.  If you believe you have special circumstances, you must file an appeal by Thursday, March 19 at 4 p.m by utilizing our online appeal form. Please know that if you arrive unexpectedly on campus with no prior approval, the college reserves the right to deny a housing assignment.  
I hope you understand and appreciate all the measures that are being taken to follow medical and governmental guidance for the primary objective of promoting health and safety during this healthcare emergency.. 
---
Original Message March 2, 2020
The health and safety of the campus community is our top priority.  We are diligently monitoring and coordinating those variables that are within our control.  As always, we will continue to make decisions based on the best interests of our students. This web page is intended to help the ASC community find expert information and answers to frequently asked questions.