Updated May 22, 2020
Spring account adjustments are complete and your spring 2020 Student Account Information is once again visible online.  Below is a table outlining the methodology utilized to calculate each credit on your account.  This will guide you in understanding the process and how the total value of your credit and refund (if applicable) was determined. 
Summary Chart - Details Below
| Category | Credit | Basis for Credit |
| --- | --- | --- |
| Residence Hall Room Rent | 45.22% | Credit calculated from March 19, 2020 through the end of the semester for students who moved out of the residence halls. Students who were approved to remain in the residence halls after March 19 will not receive a credit unless they moved out prior to the end of the semester, in which case the room credit will be based upon the date the student moved out. |
| Meal Plan | 46.43% | Credit calculated from March 19, 2020, through the end of the semester plus remaining Dining Dollars. |
| Course Fees | 46.43% | For eligible course fees (students who had not already received the full benefit of the fee), credits were calculated from March 19, 2020, through the end of the semester. |
| Athletic, Transportation, Fitness Center Fees | 46.43% | Credit calculated from March 19, 2020, through the end of the semester. |
| Activities Fee | 25.00% | Student Senate Executive Board approved a 25% credit. |
| Campus Spending Account (CSA) | n/a | Remaining Campus Spending Account (CSA) dollars (if greater than $20) will be refunded through the typical process which takes place in June. |
| Study Abroad | 57.95% | Credit is based upon a March 5, 2020, return date. |
| Graduation Fee | 100% | No in-person commencement for 2020. |
Your spring 2020 student account has been automatically credited using the table above.  If you had an outstanding balance on your account, any credit received was used to reduce the outstanding balance.  If there is a credit remaining after the outstanding balance is paid, a refund will be generated and a paper check mailed.  If a balance remains on your account after the adjustment, you will receive a final billing notice in the next few weeks.  We will notg 2020 student account has been automatically credited using the table above.  If you had an outstanding balance on your account, any credit received was used to reduce the outstanding balance.  If there is a credit remaining after the outstanding balance is paid, a refund will be generated and a paper check ma issue late fees on student accounts through August 31, 2020.  
Complete details on the credit adjustment process are available at www.AlfredState.edu/covid-19/refunds. Thank you again for your patience as we worked diligently to accurately adjust every student account.
 
Sincerely,
 
Dr. Skip Sullivan
President
 
Updated May 21, 2020
www.AlfredState.edu/Commencement
Dear Graduating Students,
As you know, we surveyed seniors to see what form of a Commencement celebration you wanted for the 2020 class. We had hundreds of responses and a great number of comments that you shared. We appreciate it.
The results show that a Virtual Commencement was selected as the top choice by students.
39% Virtual Commencement
36% Homecoming Commencement
19% No Ceremony Needed
  4% December Commencement
  1% May 2021 Commencement
To follow your preference, we will host a Virtual Commencement on Saturday June 20 at 11 a.m. The date was selected to be the Saturday immediately following when final grades will post for our spring courses. This Virtual Commencement will include all the usual elements of the in-person ceremony. We hope by making it available virtually, all students and families may come together online to celebrate. 
Students in Applied Technology, who may still have certain in-person activities remaining in the following months but who have otherwise completed all academic requirements, are also welcome and encouraged to attend.
Graduation Fee: For any students graduating this season and who previously paid the graduation fee, you will be gaining that full amount as a refund. This will come to you as part of the spring student account balance adjustments underway now. 
Delivery of 2020 Tassel, Graduation Cap, and Diploma Cover: While we are refunding your entire graduation fee, we want to provide all graduates with some additional keepsakes to commemorate your monumental achievement. In June, we will be shipping this celebratory package to the home address that you have listed in Banner. If you would like to order additional graduation items or Alfred State gear, please contact the Campus Store. As usual, your actual diploma will be sent in August after all degree requirements are confirmed.
Win a Car: Watch for another announcement soon informing you how graduating seniors may register to win a car courtesy of Educational Foundation of Alfred, Inc. by providing your photo for the virtual ceremony.
In-Person Gathering: As rules regarding mass gatherings change, we will look for an opportunity in the future to invite all of our 2020 Pioneer graduates back to campus. We'd love to celebrate with you in person and provide you with the opportunity to come together and take photos and such. 
You did it! We all want to encourage you and your family to join this Virtual Commencement on Saturday, June 20 at 11 a.m. to recognize the success of so many Pioneers. You are about to become Proud Pioneer alumni. Congratulations!
Dr. Skip Sullivan
President
Updated May 19, 2020
Fall Planning: Our goal is to be open this fall with a full residential campus and in-person instruction. We realize the importance of planning and the many decisions and hurdles yet to be overcome. As Pioneers, we want to rise to the challenge and forge ahead. 
There will be many new ways of operating to ensure that we follow all medical recommendations and state guidelines for a safe campus. I have appointed more than 90 faculty and staff members to a task force. They are working with input from experts to develop detailed plans to allow social distancing and other measures for protection. Our report will then go to SUNY and state leaders for approval. The appointed task force is considering many areas. These are some of the detailed plans that will directly impact a successful environment for students:
•    Academic Continuity
•    Added Student Support
•    Athletics
•    Budget Management
•    Classroom & Lab Utilization
•    Communications
•    Facilities and Cleaning
•    Financial Aid
•    Food Services
•    Health Services
•    Residential Services
•    Student Services
In short, we are aggressively working on various scenarios for the fall semester.   Our primary concern will always be to ensure that our students learn in a safe environment.  
The governor has appointed an advisory council to examine the situation and make recommendations on how to re-imagine and re-open education. ASC will closely follow all guidelines from CDC, the White House, governor's office, and state departments of health. We are all working diligently to provide the best educational experience for you.
Spring Grades: What is commonly called the "Alfred classes" in the School of Arts & Sciences and the School of Architecture, Management, and Engineering Technology are now posted and available for viewing in BannerWeb. Classes in the School of Applied Technology will post grades either May 29 or July 13 depending on completion of the course.
Thank you again for your extra efforts during the unexpected transition to online classes. You will soon receive a survey asking for your opinions about this spring semester. SUNY is gathering input from students all across the state.
Registration is open for fall as you continue your studies and that includes those graduating with their associate degree. Now is a good time to talk to an advisor about the value of continuing for a bachelor's degree. Among the benefits, any student loan payments will be delayed if you choose to continue your education.
Congratulations again on your progress during spring semester. Next up, our entire staff is busy planning for fall. Together, we are stronger and as Pioneers we are strong as an ox!
Dr. Skip Sullivan
President
Updated May 11, 2020
We are diligently working to accurately calculate the unused portions of campus housing, meals, and fees for each individual student. Credits made to a student account will first reduce any balance owed. Neither SUNY nor Alfred State financial service systems were built with a contingency plan for sending all students home. The issue is also complicated as we work to alleviate any potential adverse effects balance adjustments could have on your future financial aid packages.
Please review and make updates to your mailing address in BannerWeb.  Go to my.AlfredState.edu/Registration and select the Update Personal Information icon.  If a credit results in a refund, a check will be sent to the mailing address on file. Accurate information will ensure that your check is received as quickly as possible. 
 
We will continue to update you as information becomes available including the date when credits will be awarded to accounts. This is a difficult time, so if you have a critical financial need please contact student financial services at sfs@alfredstate.edu. We appreciate your patience and understanding as we work through this process.  
Updated May 7, 2020
www.AlfredState.edu/commencement
This weekend would have normally been our time to come together as a campus family and celebrate great achievements through our commencement ceremonies. As we pass this milestone, we should all appreciate the great work that we have accomplished. At this moment of reflection, it's also important to look forward at all that we have ahead of us yet to do.
I want to share a message from the SUNY Chancellor who thanks everyone for what we have done. Dr. Johnson also has details about how the SUNY System is analyzing the situation to formulate detailed plans for how to resume face-to-face campus instruction. Please read the Chancellor's Letter to the SUNY Community.
With the semester winding down, let's have some fun. Usually the smart phones would be snapping pictures on campus as proud families all want to record these great achievements. We want you to share your photo with us in Alfred State gear so we can combine all of your smiling faces into a tribute to our amazing students. 
If your social account is public then simply add #AlfredState to share it with us. You may email your photo to PRPublications@alfredstate.edu. I also think it would be fun to add a graduation cap sticker to your selfie in Snapchat and we can see you in your full graduation gear.
Show your Pioneer Pride and congratulations!
Dr. Skip Sullivan
President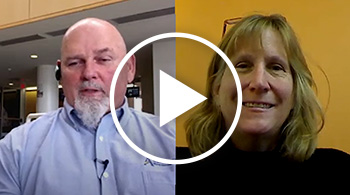 Updated May 1, 2020
We're Here for You
I want to encourage you to finish this semester strong. If you need any help we are here for you. www.AlfredState.edu/4U has a comprehensive list of contacts and resources available. This semester you also have the opportunity to choose Satisfactory on a course instead of a letter grade. You may also contact advising@alfredstate.edu to register for fall classes.
Also the Academic Continuity Plan at www.Alfredstate.edu/COVID has been updated for those courses that initially required additional face-to-face instruction. Out of hundreds of courses offered this spring, only 29 will require additional in-person elements. Our goal is to complete these in-person requirements prior to the start of fall and after stay-at-home orders have been lifted.
Original Message March 2, 2020
The health and safety of the campus community is our top priority.  We are diligently monitoring and coordinating those variables that are within our control.  As always, we will continue to make decisions based on the best interests of our students. This web page is intended to help the ASC community find expert information and answers to frequently asked questions.