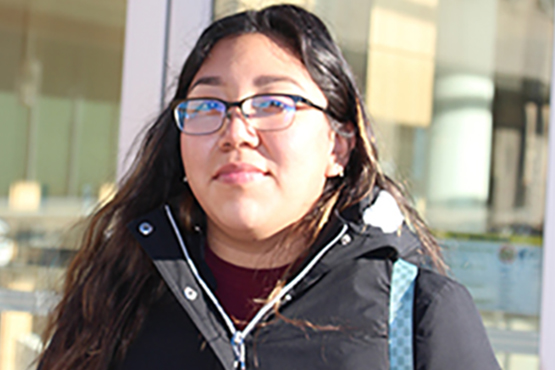 Nursing
Carolina has been named a Civic Innovation Scholar.
Making a difference drew Carolina Monterrosas to pursue Alfred State and a nursing degree. The first generation student from the Bronx has passion for helping others in more ways than just in her field of study.
"I want to bring change to my family by pursuing higher education. My parents never had the opportunity to even dream about attending college while I on the other hand have been privileged enough to do so."
On top of her studies in the classroom, Carolina has teamed with professor Dr. Angela Graves, and created a plan to connect the healthcare field with the voting process of minorities on campus. Her plan, submitted to Campus Compact, has earned her the distinction of Civic Innovation Scholar.
"Many people do not realize how civic engagement and leadership is connected to the healthcare field. Healthcare is a big part of the voting process."
Her program will focus on boosting voter registration and turnout on campus, targeting the minority student population. Monterrosas will work on starting voter registration drives, civic engagement events geared at educating students about voting, and the creation of voting plans that ASC students can use to determine how to vote and allow follow-through and support to obtain the best possible turnout.
"I want to help people who do not have a voice in the country, like my parents, through promoting civic leadership through voting.