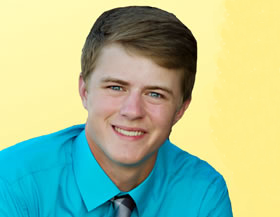 The primary goal of Alfred State's Best Foot Forward initiative is to promote civil, empathic, and respectful communication. To be civil means that you make a good impression and you are thoughtful about how you interact with others.
Civility is one of our core principles and respect is a core value of the college. We want to ensure that all students learn these communication skills as another form of hands-on learning at ASC. You'll need to make positive impressions to impress employers and to launch your career. We hope that you will join us and speak up, step up, and put your Best Foot Forward.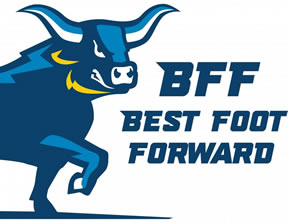 Best Foot Forward Civility Pledge:
I will strive for a life of integrity.
I will work to treat others with respect.
I accept that my choice of words is a reflection on me.
I will hold myself accountable for how my choices affect others.
I recognize that I represent Alfred State College and will act with this in mind.
I acknowledge that I have a sphere of influence and will use my influence to be a positive, constructive force.
When I make mistakes with elements of this pledge, I will recommit myself to being a positive influence the next time.
When others make mistakes with elements of this pledge, I will be both kind and assertive in explaining why it matters and ask if they would recommit to being a positive influence next time.
Looking Forward
Currently there are no events scheduled at this time. 
Influencers
Thank you to dozens of students, faculty, and staff who are volunteering to actively promote the Best Foot Forward message.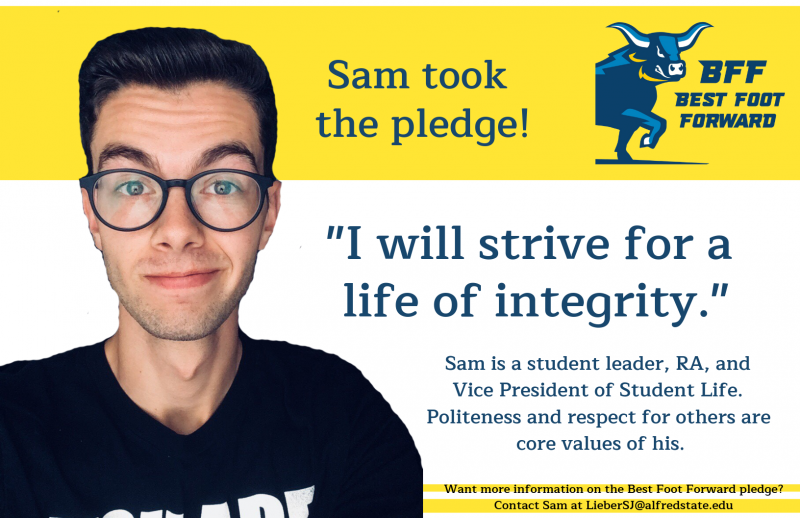 Our Best Foot Forward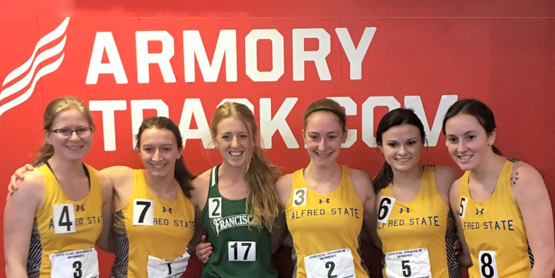 In the News