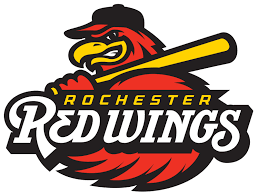 Save the Date for the Rochester Red Wings baseball game on Wednesday, Aug. 9, 2023!
The gates open at 5:45 p.m. and the game will begin at 6:45 p.m. Tickets include entry into the ballpark and all-you-can-eat in the picnic area until 7:15 p.m. 
Tickets for this registration are $30 per person and children ages 4-12 are $20 per child.
If you have any immediate questions, please email Mary Perkins at perkinma3@alfredstate.edu or call 607-587-3932.